The wait is over, and football is back! We look forward to seeing fans return to MetLife Stadium for Jets vs Falcons on Friday, August 10 at 7:30pm. Here is everything you need to know:
Parking lots open: 2:30 p.m. (**Parking Map**)
Will Call open: 4:30 p.m.
Gates open: 5:30 p.m. (**Stadium Map**)
ESPN Jets Pregame Show: Watch and listen live from the MetLife Stage from 6:30 p.m. – 7:30 p.m.
Uniforms: Green jerseys and white pants
National Anthem: Girl Scouts of Nassau County
Halftime: Kids obstacle course
What's Happening on Gameday
Mobile Ticketing: Entry for New York Jets home games is MOBILE ONLY. Season Ticket Holders should use their Jets Rewards Cards or the new virtual Jets Rewards Card in the New York Jets Mobile App. Fans should download or transfer their tickets prior to arriving to MetLife Stadium and have their tickets prominently displayed prior to approaching the entry gate. Fans are strongly encouraged to add their tickets to their Apple or Google Pay wallets to expedite event entry. For more information on mobile-ticketing, including step-by-step instructions, click here (nyjets.com/mobileticketing)
Super Bowl III Experience: Located on the plaza between MetLife Central and the Verizon Gate, you'll have the opportunity to take with Super Bowl III memorabilia
Jets Island: Stop by pregame to enjoy fan activities including the Bud Light Beer Garden IdentoGO (see below), NFL Experience, and M&T Bank giveaways and games.
Sharp Showcase Lounge: Beginning at 6:30pm in the Toyota Club, Jets Legends will host an intimate Q&A for fans
Jets Launch Crew presented by Seasonal World: Will be located throughout the parking lots pregame, handing out giveaways and will be shooting t-shirts into the crowd during the game.
Food & Beverage Item(s) of the Game: Souvenir soda cup and popcorn tub $5 each
Jets Shop Item of the Week: Youth Apparel 15% off (excluding jerseys)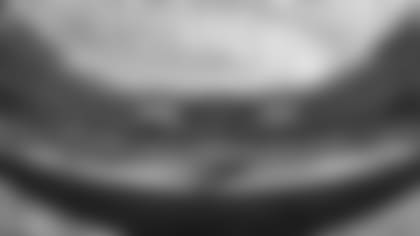 IdentoGO is coming to MetLife Stadium
TSA Pre✓®: IdentoGO brings TSA Pre✓® enrollment to MetLife Stadium. To enroll, simply present a government issued I.D. and birth certificate OR a passport/enhanced DL and $85 credit card payment. Those enrolling this Friday will receive special "Fast Pass" entry privileges into the stadium through the MetLife Gate Suites/Clubs entrance. Stop by the TSA Pre✓® RV parked in between Lot E and F to learn more. Jets Season Ticket Holders will receive 250 Jets Rewards points for participating in the RV location.
To setup your appointment:
Pre-enroll here https://www.identogo.com/rv
Choose Schedule an Appointment and then Apply Now.
Fill out steps 1 through 4, Step 4 of 4, type in your location "East Rutherford, NJ"
You will be prompted to a screen to click "MetLife Stadium"
Bring your passport to the Mobile Enrollment Center on the island between the MetLife and Verizon Gates.
When you enroll at the game on the 10th, you will receive a $20 MetLife Stadium Gameday Gift Card (while supplies last). Enroll now in TSA Pre✔® and become part of an expedited security screening program that helps save time and reduce stress.
Uber:
Take an Uber to the game. Drop-off & pick-up will be in Lot E. Have Questions? See an Uber Brand Ambassador in Lot E.
Jets Rewards
Early Entry Bonus: Jets Season Ticket Holders who enter MetLife Stadium 45 minutes prior to kickoff will receive a special 1,000-point early entry bonus. Fans that enter 15 minutes prior to kickoff will receive 500 early entry bonus points.
FREE food, beverage, and merchandise for Jets Rewards Members: You have money preloaded on your Jets Rewards card(s) for 2018, which is valid at all retail and concession locations. For details and to see the balance on your card(s), visit the Jets Rewards Portal **here**, and click on "Load Cash & View Balance" under Jets Cash.
Jets Rewards 10-Game Club: This Friday starts the journey to join the 2018 Jets Rewards 10-Game Club. If you scan into all 10 home games with your Jets Rewards card or your Jets Rewards virtual card, you will receive 16,000 bonus points to spend on great experiences and memorabilia.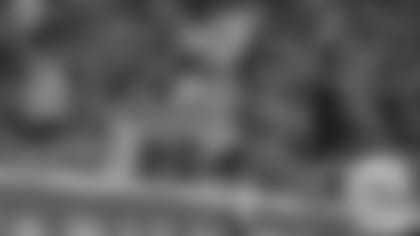 Fans First
Show our young fans how to represent Jets Nation. If you see someone's passion cross the line and set a bad example for our young fans, text the word JETS to 78247 or call the Jets Guest Service Hotline at 201-559-1515. Remember, young fans will follow your lead, so please be respectful.
Enhanced Public Safety Announcement
The NFL's carry-in bag policy will be in effect for the 2018 season to ensure a safe and secure game environment. Make sure you share this information with your family and friends attending the game!
Fans may bring only the following style and size bag into the stadium:
Bags that are CLEAR plastic, vinyl or PVC and do not exceed 12" x 6" x 12" in size.
One-gallon clear plastic food storage bag.
Small clutch bag approximately the size of a hand (4.5" x 6.5"), with or without a handle or strap — this can be carried separately or within a clear bag.
Prohibited bags include, but are not limited to: all purses, bags or containers larger than a small clutch bag, coolers, briefcases, backpacks, fanny packs, cinch bags, luggage of any kind, computer bags, and camera bags; seat cushions are also prohibited. For more information visit http://www.nfl.com/allclear.
NFL Ticket Exchange
Can't miss it? Can't make it? NFL Ticket Exchange is the only Official Ticket Exchange of the NFL where 100% of tickets are verified by Ticketmaster. Buyers get in guaranteed and sellers enjoy automatic payment. Buy or sell tickets the NFL-approved way at NFL Ticket Exchange.