Welcome to the 2016 Home Opener!*We can't wait to see and hear you at MetLife Stadium this Sunday as we kick off the 2016 season at 1:00pm against the Cincinnati Bengals. Sunday's game, presented by SAP, will include fun activations from our partners around the plaza and in the parking lots. Upon entry, fans will receive a United States mini American Flag. We ask all fans to be in their seats early to help commemorate the 15th Anniversary of 9/11.Gameday Information*
Parking lots open at 8:00 a.m. (See Parking FAQ)
Will Call opens at 10:00 a.m. (See Will Call on Stadium Map)
Stadium gates open at 11:00 a.m., and player warmups start at about 12:00 p.m.
This week the players will be wearing white jerseys and green pants.
National Anthem: Tony and Grammy Award winner Heather Headley and members of the Tuesday's Children Chorus.
Pilots of the Game:* *Jets Legends from the 2001 Season.
Halftime: NYPD vs. FDNY Youth Football.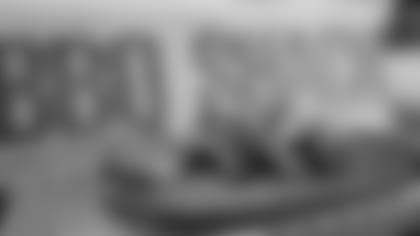 What's Happening on Gameday
New Food Options for 2016:
Global Pies in Section 108:Emerge yourself into both traditional and non-traditional empanadas. BBQ Shack in MetLife Central: Grab some BBQ on the go that includes house rubbed and smoked St. Louis style ribs, smoked sausage and much more.Jumbo Jet inMetLife Central: The Jumbo Jet is back for 2016 with a new twist. Each item will now be available in individual sizes.
Jets Cash: New Bonus Bucks Offer: Make purchases at the Stadium easier by loading Jets Cash on your Jets Rewards card. Get 10% Bonus Bucks for every dollar of Jets Cash you spend with any credit or debit card. Use a Mastercard and get an additional 5% in Bonus Bucks, a total of 15% for every dollar of Jets Cash you spend. Visit myrewards.newyorkjets.com to load Jets Cash.
Make sure you have your Jets Rewards Card(s) for Sunday's game, which are your same cards from last season.
Have questions about Jets Rewards or Jets Cash presented by Mastercard? Staff will be stationed to answer any questions in both the Chase and Toyota Club spaces and on the plaza near MetLife Central closest to the West VIP entrance.
Warning:  Loud pyrotechnics will be used after Jets touchdowns.
Home Food Advantage: Local Pizza $9.00 (Regular Price $10.00).
Jets Shop Item of the Week: First Responder Hat $20 & 9/11 Memorial T-Shirt $28 – All Proceeds go to the National September 11 Memorial & Museum
Jets Rewards Presented by MasterCardJets Rewards 10-Game Club: If you scanned into the two preseason games, you've made it to the Regular Season. Continue to scan in with your Jets Rewards card to the remaining 8 home games to still be in the running for the Jets Rewards 10-Game Club!Jets Cash: New Bonus Bucks Offer: Make purchases at the Stadium easier by loading Jets Cash on your Jets Rewards card. Get 10% Bonus Bucks for every dollar of Jets Cash you spend with any credit or debit card. Use a Mastercard and get an additional 5% in Bonus Bucks, a total of 15% for every dollar of Jets Cash you spend. Sign up for Jets Cash now. Jets Fight Crew CheerleadersMeet members of the Flight Crew Cheerleaders from 11:30 a.m. – 12:15 p.m. at the following locations:
Jets Shop Flagship Store
ESPN Activation
Jets Experience
NRG Activation
MetLife Stage Performance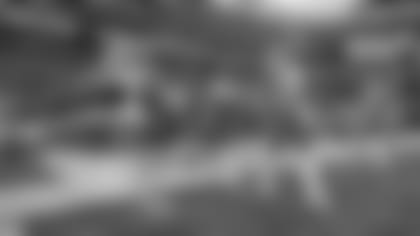 Jets Fest Activities on the Plaza
SAP: Come inside the SAP Gate and listen live as SNY's Jeané Coakley and Jets Legend Mark Gastineau discuss the 2016 Jets Season starting at 11:30 a.m.MetLife:Make MetLife Central your ultimate fan destination on gameday at MetLife Stadium! Meet Jets Alum Jay Feeley for an autograph signing from 11:15 a.m. – 12:45 p.m., take a virtual reality journey on the MetLife Blimp high above NYC and MetLife Stadium, and create a customized commemorative ticket with friends and family to print, wear, and share socially during the game.Bud Light Beer Garden:Come listen to The Benjamins and meet Jets Legend Tony Richardson at the Bud Light stage and don't forget to stop by the Bud Light Beer Garden for $5 canned beers.Verizon: Fan's attending tonight's game can visit the Verizon Fan Zone for a chance to be upgraded to better seats, play the Verizon Game Time virtual reality experience, watch NFL Mobile, enjoy complimentary phone charging and more.  Phone Battery getting low?  Head to the Verizon Fan Zones on the Plaza and 100 Concourse level, or the Charge Up Bars in Sections 116, 230, 245, 303 and 329 to charge up your phone without missing a second of the game.  Verizon.  Better Matters.  Gen Jets Kids Zone presented by Chase: Be sure to jump on the inflatables and dance with the DJ, playing all the fun kid friendly tunes. Visit the Gen Jets Kids Zone presented by Chase and supported by Modell's and Montessori Children's Academy located between the Verizon and SAP Gates. Kids 4-12 can sign up for the free Gen Jets Kids Club for exclusive access and opportunities.
Jets Experience: How do you size up against current Jets players? Come by the Jets Experience and see for yourself. New activations include 6-foot+ size Joe Namath bobble head and a new QB vision, to show you what a receiver looks like from the QB's eyes 10, 25 and 75 yards away.

NRG:Stop by the NRG Pod between the Pepsi and MetLife Gates to see how you can #WinTogether with NRG and the Jets. Fans can huddle up for pictures in the NRG / Jets team locker room set-up and have your pictures printed or sent to you via email or text to share on social media. Fans can also charge their phones at our charging station, powered courtesy of Jets Legend, D'Brickashaw Ferguson. NRG Home Solar will be onsite where you can sign up to be a customer and #WinTogether with NRG and the Jets.Toyota: Visit the Toyota displays on the MetLife plaza for some "car-nival" style fun. Try your luck at the RAV4 Roll-a-Way to score a prize. Take a souvenir photo in the Highlander Hang-Out or at the 3D sidewalk art scenes.  Don't miss taking on the Sienna Storage Challenge - it's a race against time to see how fast you can fill the Sienna's cavernous cargo area.
Premio: Be sure to sample Premio sausage on your way into the Stadium between lots E and F. New Jersey Lottery: Anything can happen in Jersey. Stop by the pedway in Lot G to check out the mobile retail trailer selling all NJ Lotto games. Spin the prize wheel to win free giveaways and meet Jets Alum Randy Beverly from 11:30 a.m. – 12:30 p.m.ESPN Radio: ESPN Radio will be broadcasting pregame at the MetLife Stage from 11:00 a.m. to 1:00 p.m. Jets in the Community On Sunday, the New York Jets have teamed up with Tuesday's Children, the Stephen Siller Foundation and the 9/11 Memorial to honor 9/11 First Responders. Family members from Tuesday's Children will be holding the American Flag while the Tuesday's Children Chorus will be singing the National Anthem. Representatives from NYPD, FDNY, PAPD and Stephen Siller Foundation will be honorary captains during the coin toss. Fans will have the opportunity to purchase First Responders Hats in the team stores with 100% of proceeds going to the National September 11 Memorial & Museum. Fans FirstShow our young fans how to represent Jets Nation. If you see someone's passion cross the line and set a bad example for our young fans, text the word JETS to 78247 or call the Jets Guest Service Hotline at 201-559-1515. Remember, young fans will follow your lead, so please be respectful.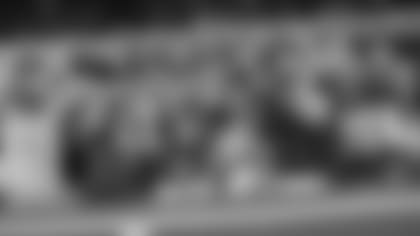 Enhanced Public Safety Announcement The NFL's carry-in bag policy will be in effect for the 2016 season to ensure a safe and secure game environment. Make sure you share this information with your family and friends attending the game! Fans may bring only the following style and size bag into the stadium:
Bags that are CLEAR plastic, vinyl or PVC and do not exceed 12" x 6" x 12" in size.
One-gallon clear plastic food storage bag.
Small clutch bag approximately the size of a hand (4.5" x 6.5"), with or without a handle or strap — this can be carried separately or within a clear bag.
Prohibited bags include, but are not limited to: all purses, bags or containers larger than a small clutch bag, coolers, briefcases, backpacks, fanny packs, cinch bags, luggage of any kind, computer bags, and camera bags; seat cushions are also prohibited. For more information, visit http://www.nfl.com/allclear.
NFL Ticket ExchangeCan't miss it? Can't make it? NFL Ticket Exchange is the only Official Ticket Exchange of the NFL where 100% of tickets are verified by Ticketmaster. Buyers get in guaranteed and sellers enjoy automatic payment. Buy or sell tickets the NFL-approved way at NFL Ticket Exchange