This Thursday's game is the Preseason finale and High School Football Night.  Join us as we celebrate high school football all
night and cheer on the Green & White for one last tune-up before the Regular Season. Check out the videoboards all night long as we highlight player's high school careers.
Travel Alert: Construction on Route 17 South near Route 120 will close 2 lanes.  Please plan alternate route or leave extra time.
Parking lots open at 2:00 p.m. (See Parking FAQ)
Will Call opens at 4:00 p.m. (See Will Call on Stadium Map)
Stadium gates open at 5:00 p.m., and player warmups start at about 6:30 p.m.
This week the players will be wearing green jerseys and white pants.
National Anthem: Freeport High School Select Chorale
Halftime: Youth Football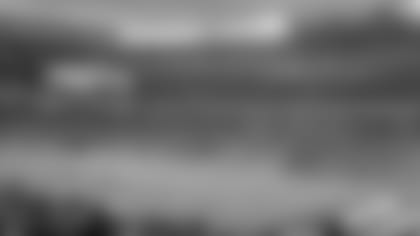 What's Happening on Gameday
Uber: New for 2017! Take an Uber to the game. Drop-off & Pick-up will be in Lot E. Have Questions? See an Uber Brand Ambassador in Lot E!
The Jets Launch Crew, presented by Seasonal World. This fan patrol will be in the parking lots handing out giveaways and in the Stadium shooting t-shirts and giveaways into the crowd. 
Watch and listen to the ESPN Jets Pregame Show live from the MetLife Stage from 6:00pm – 7:00pm.
Home Food Advantage: Pretzel Braid $6 (normally $7).
Jets Shop Item of the Week: All Footballs 15% off.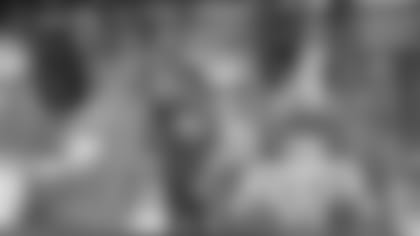 Jets Rewards 10-Game Club: This Thursday is game number 2 of 10 to join the 2017 Jets Rewards 10-Game Club!  If you scan into all 10 home games with your card or a mobile barcode (new for this season!), you will receive 16,000 bonus points to spend on great experiences and memorabilia.**
FREE food, beverage, and merchandise for Jets Rewards Members: Veteran Season Ticket Holder?  You have money preloaded on your Jets Rewards card(s) for 2017!  Simply tap your card to pay at retail and concessions stands around MetLife Stadium.  For details and to see the balance on your card(s), visit the Jets Rewards Portalhere**, and click on "Load Cash & View Balance" under Jets Cash.
Jets Flight Crew Cheerleaders
Meet members of the Flight Crew Cheerleaders from 5:30 p.m. – 6:15 p.m. at the following locations:
ESPN Radio at the MetLife Gate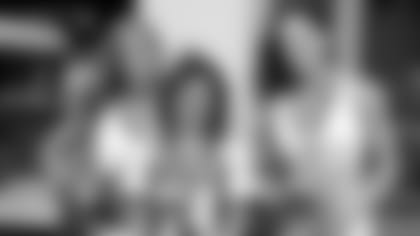 Jets Fest Activities on the Plaza
Dunkin Donuts:Visit the Dunkin Donuts activation on the island between Lots E & F to hear about the "Sip, Peel, Win!" promotion, when you visit your local Dunkin Donuts. All Large and XL hot cups will have a peel off game piece that gives participants the ability to instantly win prizes. In addition, the sampling team will distribute product samples and promotional collateral pregame. During halftime, six lucky fans will have the opportunity to head to the field to "peel" the "peel n win" Joe the Cup for instant prizes. 
Gen Jets Kids Zone: Let's have some fun! The younger fans can play on the inflatables and dance with the DJ, playing all the fun kid friendly tunes. Visit the Gen Jets Kids Zone, supported by Modell's, located between the Verizon and SAP Gates. Kids 4-12 can sign up for the free Gen Jets Kids Club for exclusive access.
Jets Experience:Show us your Touchdown Dance and best pose. Come by the Jets Experience and see for yourself. Activations include a Joe Namath bobblehead, Flight Crew Cheerleader stand & pose and much more.
ESPN Radio: ESPN Radio will be broadcasting pregame on the MetLife Stage from 6:00 p.m. to 7:00 p.m.
Play Football Month, formerly known as USA Football Month, will celebrate all youth and high school football players and coaches this preseason.
High School Football Teams will participate in the following:

Lead the team out of the tunnel
As a part of the NFL's new initiative, Youth Tradition will form the player tunnel and stand with players on sideline during the National Anthem
- Tottenville High School – 2016-17 PSAL Girls Flag Football Champions Tottenville Pirates
- Malcolm X. Shabazz High School – 2017 USA Football NYC Metro 7on7 Regional Champions Shabazz Bulldogs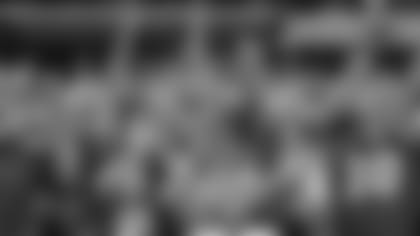 Show our young fans how to represent Jets Nation. If you see someone's passion cross the line and set a bad example for our young fans, text the word JETS to 78247 or call the Jets Guest Service Hotline at 201-559-1515. Remember, young fans will follow your lead, so please be respectful.
Enhanced Public Safety Announcement
The NFL's carry-in bag policy will be in effect for the 2017 season to ensure a safe and secure game environment. Make sure you share this information with your family and friends attending the game! Fans may bring only the following style and size bag into the stadium:
Bags that are CLEAR plastic, vinyl or PVC and do not exceed 12" x 6" x 12" in size.
One-gallon clear plastic food storage bag.
Small clutch bag approximately the size of a hand (4.5" x 6.5"), with or without a handle or strap — this can be carried separately or within a clear bag.
Prohibited bags include, but are not limited to: all purses, bags or containers larger than a small clutch bag, coolers, briefcases, backpacks, fanny packs, cinch bags, luggage of any kind, computer bags, and camera bags; seat cushions are also prohibited. For more information visit http://www.nfl.com/allclear.
Can't miss it? Can't make it? NFL Ticket Exchange is the only Official Ticket Exchange of the NFL where 100% of tickets are verified by Ticketmaster. Buyers get in guaranteed and sellers enjoy automatic payment. Buy or sell tickets the NFL-approved way at NFL Ticket Exchange.