Welcome to the 2016 MetLife Bowl!
This Saturday's game is the 6th Annual MetLife Bowl and is also High School Football Night.  Join us as we celebrate high school football all-night and root for bragging rights of MetLife Stadium.
Parking lots open at 2:30 p.m. (See Parking FAQ)
Will Call opens at 4:30 p.m. (See Will Call on Stadium Map)
Stadium gates open at 5:30 p.m., and player warmups start at about 6:30 p.m.
This week the players will be wearing green jerseys and white pants.
National Anthem: Northport High School Choir
Halftime: Youth Football
What's Happening on Gameday
Watch and listen to the ESPN Jets Pregame Show at a special time live from the MetLife Stage from 6:00 p.m. – 7:30 p.m.
Have questions about Jets Rewards or Jets Cash presented by Mastercard? Staff will be stationed to answer any questions in both the Chase and Toyota Club spaces and on the plaza near MetLife Central closest to the West VIP entrance.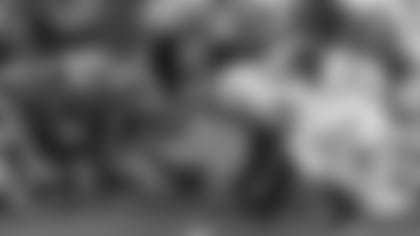 Home Food Advantage: Pretzel Braid $6.00 (Regular Price $7.00).
Jets Shop Item of the Week: Youth Apparel 15% Off (Excluding Jerseys).
Jets Rewards Presented by MasterCard
Jets Rewards 10-Game Club: Season Ticket Holders, if you attend and scan in with your Jets Rewards Card at the remaining 9 home games, you will receive a total bonus of 15,000 extra points and be eligible for a Mastercard Priceless Surprise, so make sure to scan in this game.
Jets Cash: New Bonus Bucks Offer: Make purchases at the Stadium easier by loading Jets Cash on your Jets Rewards card. Get 10% Bonus Bucks for every dollar of Jets Cash you spend with any credit or debit card. Use a Mastercard and get an additional 5% in Bonus Bucks, a total of 15% for every dollar of jets cash you spend. Visit myrewards.newyorkjets.com to load Jets Cash. Sign up for Jets Cash now.
Jets Fight Crew Cheerleaders
Meet members of the Flight Crew Cheerleaders from 6:00 p.m. – 6:45 p.m. at the following locations:
Jets Shop Flagship Store
Gen Jets Kids Zone presented by Chase
Jets Fest Activities on the Plaza
MetLife:Make MetLife Central your ultimate fan destination on gameday at MetLife Stadium! Meet Jets Alum Damien Woody for an autograph signing, take a virtual reality journey on the MetLife Blimp high above NYC and MetLife Stadium, and create a customized commemorative ticket with friends and family to print, wear, and share socially during the game.
Gen Jets Kids Zone presented by Chase: the first 1,000 kids will receive a neon green Gen Jets T-Shirt. So be sure to jump on the inflatables, get your face painted, draw with sidewalk chalk, blow bubbles and dance with the DJ, playing all the fun kid friendly tunes. Visit the Gen Jets Kids Zone presented by Chase and supported by Modell's and Montessori Children's Academy located between the Verizon and SAP Gates. Kids 4-12 can sign up for the free Gen Jets Kids Club for exclusive access and opportunities.
Jets Experience:How do you size up against current Jets Players? Come by the Jets Experience and see for yourself. New activations include a QB Vision, to show you what a receiver looks like from a QB's eyes 10-, 25- and 75-yards away.* *
Toyota:Visit the Toyota vehicles outside West VIP on the plaza and in the Toyota Club!
JetBlue:Check out the tailfin in the Jets Experience located just inside the MetLife Gate.* *
ESPN Radio: ESPN Radio will be broadcasting pregame at a new time this week on the MetLife Stage from 6:00 p.m. to 7:30 p.m. This pregame show vs. the Giants will be an hour and a half long.
Premio: Be sure to sample Premio sausage on your way into the Stadium between lots E and F.
Verizon: Fan's attending tonight's game can visit the Verizon Fan Zone for a chance to be upgraded to better seats, play the Verizon Game Time virtual reality experience, watch NFL Mobile, enjoy complimentary phone charging and more. Phone Battery getting low? Head to the Verizon Fan Zones on the Plaza and 100 Concourse level, or the Charge Up Bars in sections 131, 245a or 324 to charge up your phone without missing a second of the game. Verizon. Better Matters.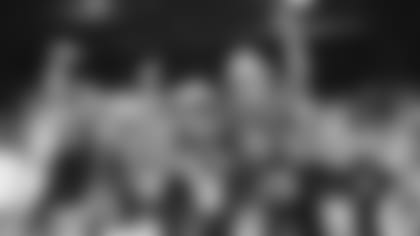 Jets in the Community
MetLife has been a part of the New York area for more than 148 years and has a long commitment to community involvement. MetLife Stadium – and the MetLife Bowl - create new opportunities to further that effort. As in recent years, MetLife Foundation will make a donation to local charities. The winning team's charity will get $30,000 and the other team's charity will get $20,000, for a total donation of $50,000. Both the Giants and the Jets have a commitment to helping kids exercise and be healthy, so they have partnered with charities that help to create playgrounds, parks and other healthy play spaces.
For the Jets, that's the Trust for Public Land and for the Giants, that's KaBoom!
MetLife Foundation has been actively involved with both organizations over the years, so it's a perfect fit for MetLife Foundation to provide donations in honor of the two teams that play in the MetLife Bowl.
Fans First
Show our young fans how to represent Jets Nation. If you see someone's passion cross the line and set a bad example for our young fans, text the word JETS to 78247 or call the Jets Guest Service Hotline at 201-559-1515. Remember, young fans will follow your lead, so please be respectful.
Enhanced Public Safety Announcement
The NFL's carry-in bag policy will be in effect for the 2016 season to ensure a safe and secure game environment. Make sure you share this information with your family and friends attending the game! Fans may bring only the following style and size bag into the stadium:
Bags that are CLEAR plastic, vinyl or PVC and do not exceed 12" x 6" x 12" in size.
One-gallon clear plastic food storage bag.
Small clutch bag approximately the size of a hand (4.5" x 6.5"), with or without a handle or strap — this can be carried separately or within a clear bag.
Prohibited bags include, but are not limited to: all purses, bags or containers larger than a small clutch bag, coolers, briefcases, backpacks, fanny packs, cinch bags, luggage of any kind, computer bags, and camera bags; seat cushions are also prohibited. For more information visit http://www.nfl.com/allclear.
NFL Ticket Exchange
Can't miss it? Can't make it? NFL Ticket Exchange is the only Official Ticket Exchange of the NFL where 100% of tickets are verified by Ticketmaster. Buyers get in guaranteed and sellers enjoy automatic payment. Buy or sell tickets the NFL-approved way at NFL Ticket Exchange