This Thursday night the all-green Color Rush uniforms return to MetLife Stadium vs. the Buffalo Bills at 8:25 p.m. The game is presented by MCU. Throughout the evening we will honor all the men and women who serve our communities for the 4th Annual First Responders Night.
Parking lots open at 3:25 p.m. (See Parking FAQ)
Will Call opens at 5:25 p.m. (See Will Call on Stadium Map)
Stadium gates open at 6:25 p.m.
This week the players will be wearing green jerseys and green pants
National Anthem: FDNY EMT – Sarah McShane
Halftime: 1st Responders Challenge
Be sure to print out the Roster Card for Thursday's game. The Roster card will also be available in the Jets Mobile app
What you need to know for Bills vs. Jets
Color Rush Rally Towel:Entering the gates, receive the 2017 Color Rush rally towel, provided by MCU
Visit the Island Between the MetLife and Verizon Gates:Starting at 5:30 p.m., grab a $5 Bud Light while meeting Jets Legends, Flight Crew Cheerleaders, playing games and winning free prizes.
MetLife Stage:Steps inside the MetLife Gate, meet Jets Legend Marvin Jones for an Autograph signing from 6:30 p.m. – 8:15 p.m.
WWE Superstar Big Cass:Be in your seats for kickoff and watch WWE Superstar, and New York native, crank the air raid siren.**
*Season Ticket Holder Discounts: *½ off Stadium Dogs & 12 oz. Fountain Sodas at all FRANKS Stands & Kosher Stands.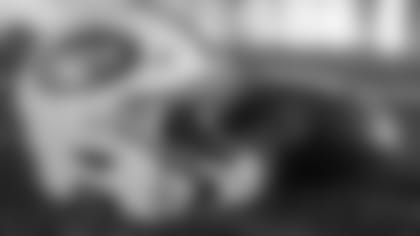 Home Food Advantage: Local Pizza – Tonight $8, Normally $10
Jets Shop Item of the Week: All Sweatshirts & Outerwear– 15% Off
Jets Rewards
Jets Rewards 10-Game Club:After Thursday, you're 3 games from the 2017 Jets Rewards 10-Game Club! If you scan into all 10 home games with your card or a mobile barcode, you will receive 16,000 bonus points to spend on great experiences and memorabilia.
FREE food, beverage, and merchandise for Jets Rewards Members: You have money preloaded on your Jets Rewards card(s)!  Simply tap your card to pay at retail and concessions stands around MetLife Stadium.  For details and to see the balance on your card(s), visit the Jets Rewards Portal here, and click on "Load Cash & View Balance" under Jets Cash.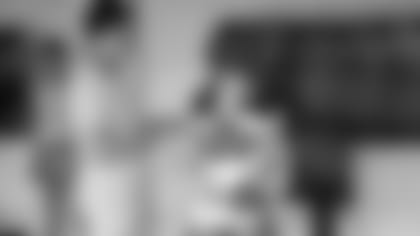 Jets Fest Activities
On the Island (Outside the Gates between Verizon and MetLife Gates)
Bud Light Beer Garden:Head to the newly located Bud Light Beer Garden outside the gates between the Verizon and MetLife Gates. Enjoy the DJ playing all the Top 40 hits while sipping a $5 Bud Light while chatting with Jets Legend Bruce Harper and the Jets Flight Crew Cheerleaders.
Premio Sausage:Pregame, be sure to stop by and get a free sample of Premio sausage in Lot G.
M&T Bank:Visit the island between the Verizon and MetLife Gates to stand in front of the green screen photobooth with take-home souvenir printouts, play Plinko to win Jets giveaways and more.
Sharp VR Lounge:Go behind the scenes with the new Sharp Virtual Reality Lounge located next to the Bud Light Beer Garden outside the gates between the Verizon and MetLife Gates. See what it is like to run out of the tunnel with the players or see if you have what it takes to make the passes to drive your team down the field in the new QB experience.
BASF: Before heading into the gates, come visit the BASF Tent located right outside the MetLife Gate from 6:00 p.m.– 8:00 p.m. Jets Season Ticket Holders will have the opportunity to earn 250 Jets Rewards points as well as learn more about innovative products and solutions created through chemistry. Also, all fans are invited to enjoy opportunities to win prizes and giveaways, including a chance to win signed Jets memorabilia. To create a more sustainable gameday, BASF volunteers will be roaming the lots distributing recycling and trash bags to various tailgates. Fans can be featured on the stadium videoboard in-game by uploading a picture of their sustainable tailgate to Instagram or Twitter by using the hashtag, #JetsGoGreen.
Fan Hall of Fame:Vote for the Top 3 inaugural members of the Jets Fann Hall of Fame. Located right next to the TSA Pre✓® on the isnad.
TSA Pre✓®: Hate waiting in-line at the Airport? Well it all ends Thursday. If you bring your passport and visit the TSA Pre✓® Mobile Enrollment Center your next line at the airport will be a breeze.
Pre-enroll here
Choose Schedule an Appointment and then Apply Now.

Fill out steps 1 through 4, Step 4 of 4, type in your location "East Rutherford, NJ"
You will be prompted to a scree to click "MetLife Stadium"
Bring your passport to the Mobile Enrollment Center on the island between the MetLife and Verizon Gates
Enroll now in TSA Pre✔® and become part of an expedited security screening program that helps save time and reduce stress.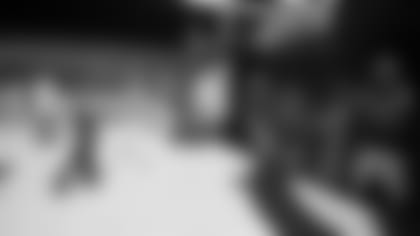 On the Plaza
ESPN Radio: ESPN Radio will be broadcasting pregame on the MetLife Stage from 6:25 p.m. to 8:00 p.m.**
Jets Experience: Show us your Touchdown Dance and best pose. Come by the Jets Experience and see for yourself. Activations include a Joe Namath bobblehead, Flight Crew Cheerleader stand & pose and much more.
MetLife: Make MetLife Central your ultimate fan destination on gameday at MetLife Stadium! Meet Jets Legend Marvin Jones for an autograph signing from 6:30 p.m. – 8:15 p.m. Create a customized commemorative ticket with friends and family to print, wear, and share socially during the game. If it is your first game at MetLife Stadium, be sure to stop by the Benefits Desk to pick up MetLife My First Jets Game swag and prizes!
SAP: Come inside the SAP Gate and listen live as SNY's Jeané Coakley and Jets Legend Chad Pennington to discuss the home Jets schedule 7:15 p.m.
Toyota: Visit the Toyota displays on the MetLife plaza for some "car-nival" style fun. Play Don't miss taking on the Sienna Storage Challenge - it's a race against time to see how fast you can fill the Sienna's cavernous cargo area. Show your Toyota Keys to win special prizes.**
Fans First
Show our young fans how to represent Jets Nation. If you see someone's passion cross the line and set a bad example for our young fans, text the word JETS to 78247 or call the Jets Guest Service Hotline at 201-559-1515. Remember, young fans will follow your lead, so please be respectful.**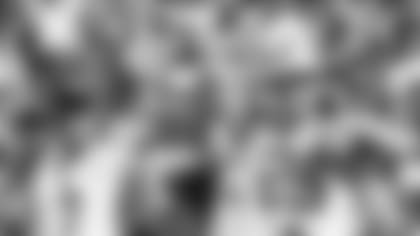 Enhanced Public Safety Announcement
The NFL's carry-in bag policy will be in effect for the 2017 season to ensure a safe and secure game environment. Make sure you share this information with your family and friends attending the game! Fans may bring only the following style and size bag into the stadium:
Bags that are CLEAR plastic, vinyl or PVC and do not exceed 12" x 6" x 12" in size.
One-gallon clear plastic food storage bag.
Small clutch bag approximately the size of a hand (4.5" x 6.5"), with or without a handle or strap — this can be carried separately or within a clear bag.
Prohibited bags include, but are not limited to: all purses, bags or containers larger than a small clutch bag, coolers, briefcases, backpacks, fanny packs, cinch bags, luggage of any kind, computer bags, and camera bags; seat cushions are also prohibited. For more information visit http://www.nfl.com/allclear.
NFL Ticket Exchange
Can't miss it? Can't make it? NFL Ticket Exchange is the only Official Ticket Exchange of the NFL where 100% of tickets are verified by Ticketmaster. Buyers get in guaranteed and sellers enjoy automatic payment. Buy or sell tickets the NFL-approved way at NFL Ticket Exchange.