TOP VIDEO:  Matt Forte 1-on-1 in Locker Room
Matt Forte rushed for 100 yards and 3 touchdowns.
TOP PLAY: Deck Scores and Head-Butts Fan
Eric Decker's 5-yard TD reception from QB Ryan Fitzpatrick marks his sixth straight game with a touchdown. That is the longest active streak in the NFL.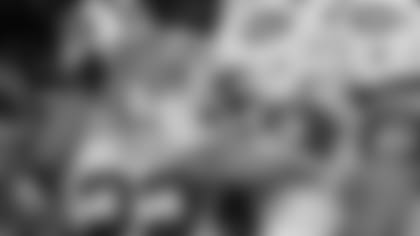 TOP QUOTE: B-Marsh on Returning From Injury and His Team's Resilience
"Just so proud of our team. Things like that happen. That's a body blow. We took body blows throughout the week, we took body blows in this game," Brandon Marshall said postgame. "It's how you respond and I thought the guys rallied tonight."
TOP TWEET: Marshall Goes Down But Gets Right Back Up