Newyorkjets.com's coverage of the 2014 draft includes breakdowns of each position group, focusing both on the Jets' current situation and the top players expected to be selected at the position from May 8-10. All player rankings have been compiled from 10 different "big boards" around the Internet, updated as recently as today and as far back as the start of free agency. Today's first in the series: Quarterbacks.*
Are you a glass-half-full or glass-half-empty person?
The optimist will look at Geno Smith's 2013 performance and note that he became just the 13th rookie in NFL history to surpass 3,000 yards passing and the first quarterback since the 1970 merger to record four game-winning drives in the fourth quarter or overtime in his first seven career games. They will focus on Smith's improvement from start to finish — he threw eight interceptions and lost three fumbles in September (2.75 TOs/game) compared to three picks and no fumbles in December (0.60). And they'll point out that he tied for the league lead among quarterbacks with six rushing TDs.
The pessimist will scroll right on down the passer rating ranks and highlight Smith's name on the last line of 37 qualifying QBs with a mark of 66.5. They'll tell you that Smith's 4.7 interceptions per 100 passes was the worst ratio in the AFC and his 12 TD throws were the fewest of 22 quarterbacks with 400-plus attempts in 2013.
Perhaps this mixed bag is what led the Jets to sign arguably the top quarterback in free agency, Michael Vick, to join the pair of second-year QBs in Smith and Matt Simms.
Head coach Rex Ryan had this to say about Vick shortly after he joined the Green & White:
"First off, you're getting a guy that is obviously a proven winner, a guy that is a dynamic player, and it gives us a guy that's going to provide great competition and I think that's going to be a great thing for us and a great thing for Geno. … I think it's going to be really interesting to watch that competition unfold. Geno Smith's going to be hard to beat out."
It's generally agreed upon that Teddy Bridgewater (Louisville), Blake Bortles (Central Florida) and Johnny Manziel (Texas A&M) are the top three prospects in the draft, but at what point they'll be hearing their names called is very much up in the air. Many mock drafts have this talented trio going off the board somewhere within the top 10 selections, while others don't have *any *quarterback going in the entire first round.
Bridgewater (6'2", 214) was named the Big East Rookie of the Year in 2011, he took home the Big East Offensive Player of the Year trophy as a sophomore, and in 2013 he set career highs in touchdowns (31), completion percentage (71.0) and passing yards (3,970) to go along with just four interceptions.
While there are many reasons to be high on the Miami native, however, his stock has been trending slightly downward in recent weeks after he chose to throw barehanded at his March 17 pro day (he typically wears gloves on both hands) and performed "average at best," according to NFL Media draft analyst Mike Mayock.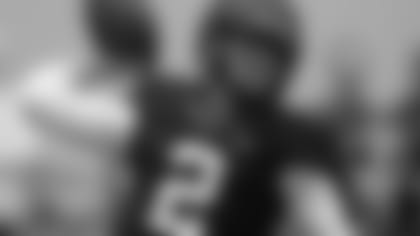 Manziel (pictured above) also made headlines for his choice of pro-day apparel when he worked out in his helmet and shoulder pads. As the first college freshman to win the Heisman Trophy, in 2012, and after two years of showcasing his impressive talents as a dual-threat QB for the Aggies, analysts such as Jon Gruden have compared him to Steve Young.
At the same time, his size (5'11¾", 207) and his tendency to improvise as the pocket caves in are among the reasons analysts such as Ron Jaworski have said they wouldn't draft him before Round 4. Based on the long list of athletic yet undersized quarterbacks who have dominated at the college level but failed to succeed in the pros, Manziel might just be the biggest risk/reward pick in the draft.
Then there's Bortles, who many mock drafts have slotted in at No. 1 overall for the Houston Texans. Standing at 6'5" and 232, size is certainly not an issue for UCF's highest-rated prospect since Daunte Culpepper (no offense to Leger Douzable or Troy Davis, of course). Bortles guided the Knights to a 12-1 season as a redshirt junior in 2013, topped with his winning Offensive MVP of the Tostitos Fiesta Bowl. He totaled 50 passing touchdowns, 15 rushing TDs and just 16 interceptions in his two most recent seasons.
Once those three are taken, Fresno State'sDerek Carr(6'2", 214) should follow shortly thereafter. Derek's older brother, David, is currently an NFL free agent, 12 years after he was selected first overall by the Houston Texans. Although Carr's consensus rank is No. 4 at the position, CBSSports.com's Rob Rang says he's "the most gifted thrower in this year's draft class." What holds him back, though, "are questions about his poise, in part due to the fact that he was 0-2 in bowl games with the Bulldogs."
Following Carr, Zach Mettenberger out of LSU, Alabama'sA.J. McCarron and Jimmy Garoppolo from Eastern Illinois will likely be selected in the middle rounds.
At 6'5", 224, Mettenberger (pictured below) certainly has the build of an NFL quarterback and might have been included in this year's upper echelon of QB prospects if not for an ACL tear suffered during the Tigers' final regular-season game.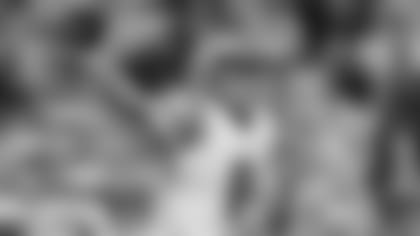 If you're looking for a player who simply finds a way to win, McCarron's your guy. The 6'3", 220-pounder won back-to-back BCS National Championship Games and lost a grand total of four times during his Crimson Tide tenure, all against teams ranked in the top 15.
Garoppolo (6'3", 222) dominated at the FCS level. He broke all of Tony Romo's career school records with his Walter Payton Award-winning senior season that featured 5,050 passing yards and 53 TDs.
Other Notables:Brett Smith (Wyoming), David Fales (San Jose State.), Aaron Murray (Georgia), Logan Thomas (Virginia Tech), Tajh Boyd (Clemson), Tom Savage (Pittsburgh)