Wide receiver Devin Smith has been activated from the Physically Unable to Perform list and tackle Ryan Clady has been placed on Injured Reserve as the Jets have made a series of transactions.
The team has also signed defensive lineman Anthony Johnson from New England's practice squad to their active roster and waived DL Jarvis Jenkins. Also, tackle Zach Sterup has been signed to the practice squad.
Smith (6'1", 199), the Jets' second-round choice of the 2015 NFL Draft out of Ohio State, has been rehabbing his right knee, which he injured against Tennessee 11 months ago. He began the season on PUP but he's been working the past several weeks toward being activated.
"Yeah, I would like to be out there," Smith told the Associated Press. "But I'm just taking my time and whenever they're ready to put me out there, I'll be ready."
With Smith's activation comes word of the end to Clady's season. The left tackle, who came to the Jets from the Broncos as a free agent in April, moved into the position held the previous decade by D'Brickashaw Ferguson and started the first eight games this year.
However, Clady injured his shoulder at Kansas City and has been on the injury report for the past six weeks. Last week he didn't participate in any practice and while he was active for the game at Miami, he didn't play on offense and participated in only five special teams plays.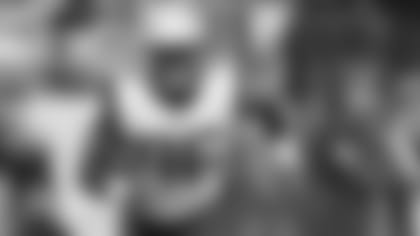 Johnson (6'2", 295) began his NFL career as an undrafted free agent out of LSU with Miami in 2014 and played in seven games as a rookie. He was a final cut by the Dolphins in '15 and signed with Washington's practice squad last November.
This year he joined the Patriots in May, made the active roster, was released Sept. 26, signed to the Pats' practice squad, then signed to their active roster again Oct. 15. He was waived again Oct. 24 and re-signed to the practice squad two days later.
Johnson played in four games this year and made his first pro start against the Steelers last month. For his career, he has played in 11 games with one start, totaling 10 tackles and one fumble recovery.
Jenkins was signed by the Jets as an unrestricted free agent after playing with the Redskins and Bears since 2011. He played in all nine games as a member of the DL rotation and got his first start as a Jet on Sunday against the Dolphins. He was in for 120 defensive snaps and 16 special teams plays in all and had nine tackles.
Sterup (6'9", 318) fills the practice squad opening after WR Myles White was released Tuesday. Sterup was signed as an undrafted free agent out of Nebraska by Kansas City after this year's draft. He was a final cut by the Chiefs, then was signed and released twice from their practice squad, most recently Tuesday.