We often talk about the five weeks between the end of minicamp and the start of training camp as being R&R time for NFL players. Not quite for most and not at all for some.
"No vacation time, man," Milliner told me this week. "I've got to work."
Specifically, the second-year corner has drawn a daunting take-home assignment from head coach Rex Ryan.
"Dee's challenge will be to be in world-class shape," Ryan said recently, "because we've got to have him out there. He needs to be out there and he needs to get work, because that's when he's going to get better."
Milliner has heard that challenge from his coach. How does he interpret "world-class shape"?
"In a game, there's not going to be times for me to come out of the game for having a tight hamstring," he said. "Rex is just saying stay in shape. As a DB you've got to stay in shape anyway. Receivers can switch off, but DBs are not going to get too many substitutions. So Rex is just saying be ready to line up, run every snap, and make plays."
And how does Milliner achieve that shape?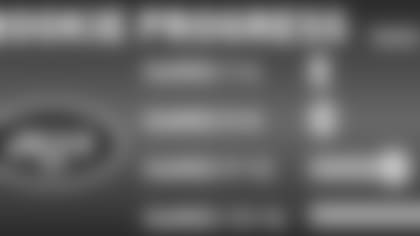 "When we have practice, run to the ball all the time. On a long play, you run to it," he said. "Then when you get done with this minicamp, just take this time to condition yourself, stay ready, stay right, come back and get right back into it."
So far, so good. Milliner sat out some OTA practices, in fact, with a tight hammy, but he said Rex and the Jets trainers were "just being pre-cautious." That's a good way to put it.
And he seems ready to elevate from his first-round draft status of last year, followed by his injury-plagued summer, slow start to his rookie season, then blazing finish when he came up with his first three pro interceptions — including that unconscious diving theft of Ryan Tannehill in the season finale at Miami and 12 PDs total over the final four games.
He's come back from the muscle tweak to have a solid minicamp.
"I really like the way Dee played yesterday," Ryan said at his news conference after today's second practice, although he wasn't ready to commit to an evaluation of today's session for any of his DBs after the offense hit a number of passes during position work and team drills.
"But you know how I feel about him, the jump I expect him to take. It's not going to be easy but I certainly think he has the ability. And he has that confidence. At that position, man, so much of it is about confidence. I know Dee's ready to go. I know he expects big things from himself and his teammates expect big things from him, too."