Many on the outside want to handicap the Jets' QB derby and the thinking goes roughly like this: Josh McCown is No. 1 because, well, he's got 14 years of NFL experience under his belt. Christian Hackenberg is No. 2 because, well, he was last year's second-round pick.
So does Bryce Petty then feel like an underdog now?
"It's OTAs," Petty said, politely but with a touch of incredulity. "How do you have an underdog?
"I don't feel like No. 3, I don't think Hack feels like he's No. 3 or Josh feels like he's No. 3," the third-year man continued. "We're just trying to get better as a unit to get where we want to be when the season starts. I don't read headlines and things like that. I'm just focused on coming in here and being better every day."
It's all a part of what Petty calls his "competition mindset," as opposed to the psychology of feeling pressure not to make mistakes during this Organized Team Activity period.
"It's a mindset of, OK, he made a great throw and I'm going to make a better throw," Petty said. "So it's a positive competition, and that's what you want. There's nothing negative about it. If anything, by the end of this process I'm going to be better than I was my first year and second year. So I like it."
There is one thing that Petty has that McCown and Hackenberg don't have, and that's a start at QB for the Jets. He had four of them last year and went 1-3, with the one win the overtime comeback at San Francisco and the losses coming in his starting debut against the L.A. Rams, plus home vs. the Dolphins and at the Patriots.
Petty showed some promise but also was bitten by the turnover bug that has claimed a few NFL signalcallers over the years. His offenses last year had a TD drive percentage of 11.4% and a turnover rate of 20.5%. He knows he has to flip those numbers, as well as avoid injury, to show he's the one who should be No. 1.
"I'm improving on some things. I've definitely got to get better seeing the field, seeing defenses. And I've got to stay healthy," he said. "I have the confidence now that, hey, I can play this game. That's a good thing. We're excited about this year ... so that's important and that's big for my process."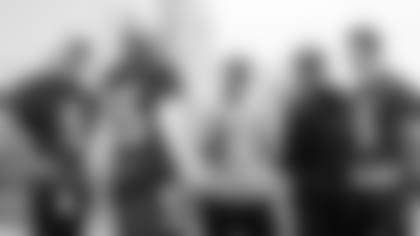 Head coach Todd Bowles gave a neutral assessment of Petty today, much as he did of McCown last week and much as he probably will do of Hackenberg next week. It's all a part of the competition.
"He's learning the offense just like everybody else," Bowles said. "The fourth practice, it's slowing down for them and they're starting to not turn the ball over as much. ... But as OTAs go, you look for them to improve even more.
Petty, the coach said of last year's pro baptism, "had a lot to learn. It's going to be tough on him. Obviously the game should slow down for him a little bit, as far as an anxiety thing being a young player. Mentally he's going to have a lot to learn and it's going to be different for him every week."
Some football players are woodsmen who talk about chopping wood every day. Petty's more of a coffee roaster.
"It's going well," he said of his process to date. "Every day we're going to grind."