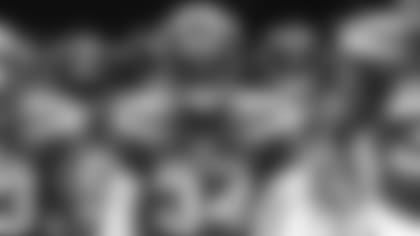 Jets cornerback Brian Poole is on the mend after missing about a month because of dehydration.
"I'm feeling a lot better," he said. "It felt really good to get back on the grass with my teammates and kind of get back out there. … It was kind of scary, but I have a pre-existing condition that I deal with. The beginnings of camp are always kind of tough for me, but I'm good once I work through it."
Poole, who took team reps for the first time on Tuesday, dealt with something similar at the beginning of last year's training camp, but this was an extreme case. The training staff laid out a plan that took precautions, but he's been itching to practice.
"It's been really tough," Poole said. "I've been trying to get back on the field since the first day it happened, but we have a really good training staff here and they've been keeping me contained and getting me ready to go."
Poole is on a rep count and took a handful of reps in 7-on-7 and special teams in addition to team periods. Head Coach Adam Gase said it's good to see Poole on the field and he could tell the starting nickel cornerback was excited to be back on the field.
"It was great to see him out there and he looked good working," Gase said. "Even after practice, his jersey wasn't a different color as everybody else's. The last time we had him out there, I just remember looking over and seeing him soaked and I was thinking, 'Wow that was unusual for the first day.' And he looks excited to be out there. He was bugging me for the last like two or three days. … I think our training room did a good job of making sure we're checking all the boxes and we didn't rush anything even though he wanted to get out there. But to see him be able to get out there and the excitement he had, he looked like a guy that was his first day playing football. He was jacked up."
Poole, who re-signed with the Jets in the offseason, feels he needs one or two more practices before he's game ready, which is good news as the season opener at Buffalo is Sept. 13. He played in 14 games (10 starts) for the Green & White last season and totaled 59 tackles, 5 pass defenses, 1 forced fumble and 1 interception, which he returned for his first career touchdown. Entering his second season under defensive coordinator Gregg Williams, Poole thinks he can tap into another level.
"I feel like I have to touch the ball more and just create more turnovers," he said. "Pretty much clean up everything in my game. I definitely want to touch the ball a lot more."