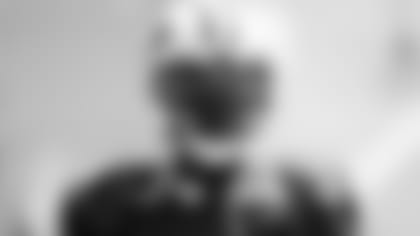 Fighting spirit can work both ways for a football team, to its benefit and to its detriment.
Jets head coach Todd Bowles was not thrilled with the fights that flared between the Jets and Redskins during their joint practice in Richmond, VA, on Sunday. After this morning's second practice, he was a happier camper.
"I thought we got good work on both sides," Bowles said. "They did a good job, we did a good job. That's how it's supposed to be run. And we get more good work tomorrow."
Cornerback Trumaine Johnson agreed with his coach.
"We talked about it as a group," Johnson said. "We came out here to play football, try to get better every day between the white lines. Everything outside the white lines we can't tolerate."
Tru, who was involved in one of the scraps, was asked if the white lines came into play at Sunday's practice.
"Most definitely. The fights started outside the white lines," he told reporters. "The second one, I don't know if you guys could see it, a guy rushed me from 20 yards. Outside the white lines again. But today was a better day."
A certain amount of edginess and physicality is often a good thing in the edgy, physical game of football, especially for a defense that aspires to be one of the NFL's top units. But Bowles made it clear Sunday that these practices weren't the time for overzealousness.
"They're not going to get any better fighting us and we're not going to get any better fighting them," Bowles said Sunday. "So it's just football."
Today, Johnson said there's only one thing on his mind now and it's not any career down the road in boxing or pro wrestling.
"I'm just coming out here to play football, man," he said, "and try to get better every day."