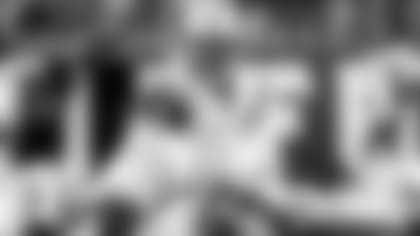 The Next Step
Following the Jets' 23-17 overtime victory over the 49ers Sunday, head coach Todd Bowles said QB Bryce Petty endured his ups and downs, as any quarterback would in his second career start. After watching film Monday, Bowles confirmed his postgame diagnosis, but was encouraged that Petty seemed more comfortable as the game went on. As for the next three weeks, Bowles outlined what he wants from his young QB.
"Better command off the offense, the clock and game management," Bowles told the media Monday via conference call. "Making the right read and throwing the ball to the right place. Just getting himself comfortable within the offense, allowing himself to play for more of who he is as opposed to just being in the system. Allowing his moxie to come out of some of the things he can do well like move in the pocket and get his legs moving. We hope to see some of the corrections with the reads made in the next coming weeks, making those types of throws, and getting better from there."
Carpe Diem
In relief for the injured Matt Forte (knee), RB Bilal Powell ran for 145 yards and two touchdowns on 29 carries. Bowles said without Powell's spark, he was unsure if the Jets would have been able to overcome their 14-point deficit.
"He's always the same every day, you know what you're getting out of the guy," Bowles said. "He's going to put in a hard day's work and he's going to bust his butt whether he's playing special teams or offense. He just loves to the play the game and that's rare. He kind of has an old soul of an old-school player, but he's very much a modern-day player."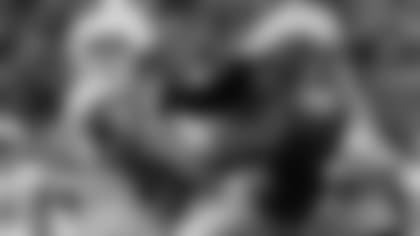 Fountain of Youth
Entering Week 14, Bowles told the media he had a handful of younger players he wanted to see on the field, other than at QB. Against the 49ers, rookies CB Juston Burris and OLB Jordan Jenkins accounted for 88% and 67% of defensive plays, respectively. Jenkins tallied four total tackles and combined for a half-sack with Leonard Williams while Burris recorded a nice open-field tackle on a third-and-9 and also had a PD.
Additionally, LB Freddie Bishop, S Doug Middleton and RB Brandon Wilds, who were all promoted from the practice squad earlier in the week, saw some playing time.
"We played a bunch of them, a lot of them made some plays and got some experience," Bowles said. "I thought Burris did a good job when he was in there, he got some good playing time and experience. I thought he played a good ball game."
Next Man Up
With starting RT Breno Giacomini in street clothes Sunday (back), Brent Qvale started his fourth game of the season. However, Qvale left the game with a hamstring injury and rookie T Brandon Shell replaced him. The South Carolina product only saw eight snaps on offense, but Bowles said he's comfortable starting Shell if Giacomini and Qvale are unavailable against the Dolphins Saturday.
Injury Update
Forté injured his knee in the first quarter and was ruled out the remainder of the Sunday's contest. Bowles said he is day-to-day and will have a full injury report Tuesday.