Head coach Todd Bowles and the Jets have signed quarterbacks coach Jeremy Bates.
Bates, 40, the son of former long-time NFL and college coach Jim Bates, held the QBs coach title on the Jets once before, under Herm Edwards for the 2005 season, when he worked with Chad Pennington, Vinny Testaverde, Jay Fiedler, Brooks Bollinger and current Texas Tech head coach Kliff Kingsbury.
With this move, not only has Bates returned to the Green & White to work with the Jets' signalcallers but he's also reunited with John Morton, signed as the Jets' offensive coordinator last week. At Southern California in 2009, then-Trojans coach Pete Carroll brought Bates in as assistant head coach/offense to work with Morton, Carroll's new OC.
Another significant connection for Bates was the time he spent with Tampa Bay under head coach Jon Gruden in 2002-04. He joined Gruden's staff as offensive quality control coach in 2002, in time for the Buccaneers' run to victory in Super Bowl XXXVII.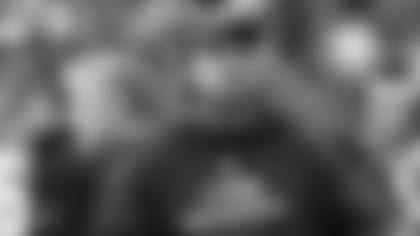 After the Bucs and Jets, Bates served as an assistant coach in Denver from 2006-08 under coach Mike Shanahan. In '06 he was an offensive assistant, the next year he served as wide receivers/quarterbacks coach, and in '08 he was the QBs coach, helping Jay Cutler become a Pro Bowler and contributing to the Broncos offense, which finished No. 2 in the NFL in total offense and No. 3 in passing offense.
From the Broncos he moved to the Trojans for that '09 season. In 2010 he was set to interview for offensive coordinator with Chicago but accepted the OC position with Carroll, who was named Seattle's head coach. Bates was a Seahawks coach in 2010, was released after the season, then was reunited with Cutler as the Bears' QBs coach in '12.
With Cutler at QB and Matt Forte leading the league's No. 10 rushing offense, the Bears finished 10-6 but didn't qualify for the playoffs, and Bates was one of seven assistants not retained after the season by coach Marc Trestman. Bates has been out of the NFL the past four seasons.