The NFL on Tuesday announced its approved rules changes for the coming season at the close of the Annual League Meeting. We thought it would be great to give the Jets radio team of Bob Wischusen and Marty Lyons an opportunity to weigh in on things that are changing or in some cases not changing.
We conducted separate interviews with Bob and Marty and have knitted them together into the conversation below. First, since they hadn't worked together since the New Year's Day win over the Bills, we gave them a chance to do a little trash talking with each other.
"You mean 'Big Game Bob'?" Lyons asked about his booth partner for the past 15 years. Wischusen countered: "Holding in the Eighties was not called at nearly as high a rate as cranky defensive linemen, some of whom I know, would claim."
Pleasantries aside, we got down to business:
What are your thoughts on outlawing the leaping block attempts on extra points and field goals, the automatic ejections for "egregious hits," and more protection for defenseless receivers?Lyons: "I don't think we've seen the field goal play in Jets games, but we saw it in the Super Bowl. I thought it was an excellent play, it should've been a blocked field goal, but they did call a penalty on it. But I think this rule is a safety mechanism not just for the guy jumping but also for the guys blocking. I thought it was exciting when it happened, but I'm good with the rule change."
Wischusen: "It's all about trying to get the game to where when you hit someone, he's reasonably prepared for the hit. It minimizes injuries, hopefully. 'Risky' is the way the game was originally designed to be played, the intimidation element is always a part of the game. But I have zero problem with any rule they adopt where the only argument against it is that it takes the macho headhunter hit out of it. That shouldn't be in the game anyway."
Lyons: "I think most of this year's changes have to do with the safety of the game. Anytime you make a rule change to protect the players, I'm all for it."
In replay changes, referees will no longer review replays "under the hood" but on the sideline on a tablet. Final replay decisions will be made from the NFL's broadcast center, not by the refs. And refs will announce those decisions during TV timeouts, not after returns from commercial breaks. Thoughts?Wischusen: "I love it. I think it'll speed things up. The referee on the field has enough to worry about. Those guys in the broadcast center in will be looking at 70-inch high-def replays. By the time the official gets on the iPad, New York might already have looked at four or five replay angles and might have a decision ready."
Lyons: "With replay, the game is so fast, sometimes human error is involved. If we can eliminate human error to the point where it'll actually make the call right, that will make the game better."
Wischusen: "I'm a big fan of [NFL Senior Vice President of Officiating] Dean Blandino. He's as sharp and as organized as they come. With him in the lifeguard's chair overseeing all the people in the room, bouncing from pod to pod, I think it will speed replays up and make them more accurate."
Some procedural changes are in the works, too, trying to minimizing downtime during commercials and after touchdowns. For example, instead of the "soft" 12-minute halftime break, the league is now going with a hard 13:30 halftime break before making the ball ready for play. What about that?Lyons: "I don't know if I'm in favor of trying to speed up the pace at halftime. You have to get players off the field, settled down, taken care of if they're injured. That time goes by so fast. What if the Jets make a goal-line stand by the far end zone to end the first half, everybody's celebrating, then they have to go back to their tunnel. Then you're down to 11½ minutes to make adjustments. What's the difference between 13½ and 15?
Wischusen: "In general, I say speed it up, let's go. I saw that the league is potentially reracking the way they approach commercial breaks. Instead of six breaks of two minutes each in a quarter, they're looking at four breaks of three minutes each. I don't know how everyone will approach that, but to me, selfishly as a fan, anything they can do to make it seem like fewer breaks and more continuous action is a good thing."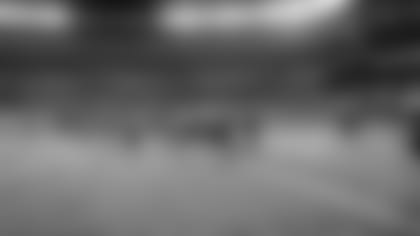 The 33-yard extra point is with us permanently after a two-year experiment. The 25-yard-line spot after kickoff touchbacks will be back for a second year of study. Any closing ideas on those two recent changes?Wischusen: "The extra point, I like it. I think it at least adds some mystery to the play that was 99.5 percent successful before. The kickoff rule is definitely about player safety. The highest percentage of injuries in football come on kickoff returns — they call it the suicide squad for a reason. We're moving to a point where after a touchdown, they're just going to put the ball at the 25. It's never going back to the way it was before. Is that exciting for fans? No. They want to see guys like Devin Hester run 100 miles an hour and score touchdowns for their team. But the percentage of returned kicks is almost eliminated. [Last year's 39.3% return rate was the lowest in league history.]
Lyons: "I'm good with both rules. On the extra points, a lot of pressure now falls on your placekicker, holder and snapper. The rule holds them accountable. On the 25-yard-line rule, what we're seeing is the NFL taking responsibility: If we can improve the safety for the players, it's a step in the right direction."