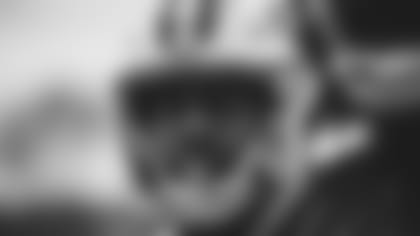 As linebacker Avery Williamson prepares for his first Jets-Patriots matchup, he may take a page from his former team as the Titans took down the Patriots 34-10 in Week 10.
"They played really physical, but the biggest thing is they got pressure up the middle on (Tom) Brady," Williamson said. "I feel like that was a big thing. They had him running around. Brady doesn't like to be in the pocket running around, so that was something they did a good job of."
In his first year with the Jets, the fifth-year veteran leads the defense with 104 tackles and is tied for the team lead with two forced fumbles. While Williamson is new to the AFC East, he's familiar with Brady and what makes the 41-year-old effective.
"I'd say his game management. He knows what you're about to do before you do it sometimes," Williamson said. "We have to make sure that we disguise well and not show our coverages and blitzes. He does a good job of reading. We have to make sure we're disguising well this week."
The 6'1", 246-pounder said he may call his former teammate, linebacker Wesley Woodyard, for a few tips how to slow down the five-time Super Bowl Champion. The Titans held Brady to 254 yards through the air and he completed a season-low 51% of his passes.
Williamson could see a lot of New England running back James White, whose role is more as a receiver out of the backfield as he leads the team with 66 receptions, 562 yards and six touchdowns. White has also rushed for 230 yards on 61 carries (3.8 yards/carry) and four scores. Jets head coach Todd Bowles thinks of White a receiver before a runner.
"He's small in stature, but he's a power back as well as a quick back," Bowles said. "He has outstanding hands. They use him all over the field whether they're going to run it or throw it with him."
Bowles said White and rookie running back Sony Michel present a great challenge out of the backfield and against the Bills in Week 10, the Jets yielded a season-high 212 yards on the ground. A prideful group, the defense knows stopping the Patriots starts with taking away their running game. Of White's and Michel's combined 683 rushing yards, they've totaled just 158 yards in the Patriots' three losses (53 yards/game).
"Make sure we know our responsibilities and stay in our gaps, where we're supposed to be," Williamson said of how to be effective in run defense. "That's the main thing. We have to make sure we're attacking up front and make sure we're in the right spots. We can't have any confusion in the front seven."