Hola, Jets fans. It is Anais.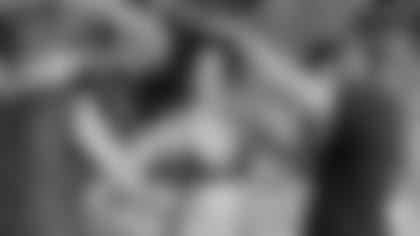 Wow! We are starting this season with a bang! I hope you enjoyed the Jets beating the Cincinnati Bengals at our first home game of the preseason. It was a thrill for me. Performing in the rain with all the fans cheering made the experience surreal. All of us on the Flight Crew felt the love of the fans. From the moment we first stepped on that field, the excitement raised our spirits to a new level.
Also the Junior Flight Crew did an amazing job performing along side us at our last home game against the Philadelphia Eagles, I couldn't ask for a more amazing way to celebrate my birthday. Great job, girls.
This is my first year with the New York Jets Flight Crew. Many wonderful things have happened and the regular season hasn't even started yet. I thought it would be fun to give you Jets fans the inside scoop on being a Jets Flight Crew Cheerleader.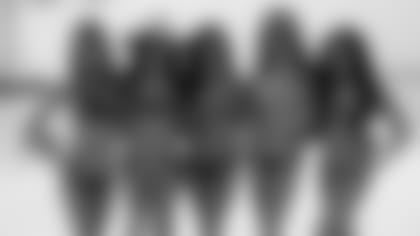 As some of the other girls mentioned, this summer we traveled, produced a wonderful calendar and met superstar celebrities, but the essence of the Flight Crew begins with teamwork. We care for each other, and participating in training camp strengthened friendships as well as our bodies. Now that training camp is coming to an end, it doesn't mean we stop working hard. In fact, we are working with greater dedication to bring you performances to remember.
Each day I attend intense dance classes at my college that will help with my technique when it comes to rehearsal with the Flight Crew. Then on specific days I teach dance to students who are aspiring to become great dancers. I love giving back to people and teaching is a way to share everything I learned to someone else so they can enjoy the gift of dance.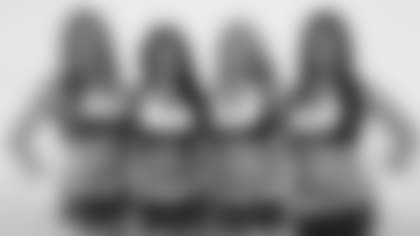 When I am not at school or teaching I am practicing the Flight Crew routines every chance I get. Bus stops, train stations, hallways, waiting rooms, gyms and everywhere I go becomes a dance studio. Practice makes perfect and it never hurts to dance in your bedroom in front of the mirror once in a while. It's actually really funny. My family always know when I am practicing in my room because they hear me jumping from downstairs.
The night before, all of us pack our bags with our uniforms, pompoms and boots. We check, recheck and recheck some more to make sure we have everything we need for gameday. On the day of the game we come in and get ready to land on the field with our beautiful uniforms and give you wonderful fans a performance that will lead our football team to victory.
So keep cheering, Jets fans, and the Flight Crew will be cheering right along side you. J-E-T-S, Jets! Jets! Jets!