Hey, JETS fans, it's Alyse here. It's so hard to believe that training camp is almost over for the Flight Crew. It truly has been an amazing summer training to prepare for our 2011 debut! Since the moment I made the squad, it's been one unforgettable experience after another. From Aruba, to appearances, and of course our first pouring pregame experience, all of these moments are just highlights of an amazing year that is ahead of the Flight Crew, and the Jets!
In my last blog, I touched on Aruba and how incredible it was as a rookie, who just made the squad, to have the privilege to shoot for the calendar. Spending a week in Aruba, I became very close with a lot of the veterans. They helped me prepare and know what to expect from training camp and the intense summer we had ahead of us.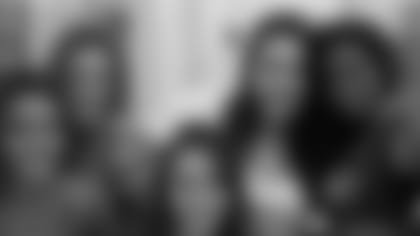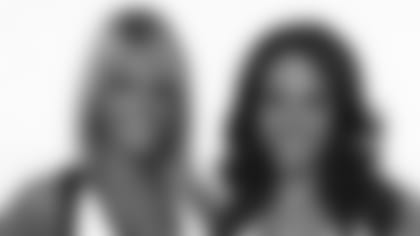 From the moment we started training camp, it has been down to business in preparation for our first game and the season. We have been focusing on our diets to be in the best shape possible, improving our workouts, and overloading our minds and bodies with choreography. It has been incredible.
All of this has been key to staying strong and feeling confident. Even on our days off, we must still be focused on choreography and prepared to move on to the next routine. As Denise, our director, tells us, we can't move on to multiplication if we don't know our addition and subtraction.
Training camp is 3 days a week, with extra rehearsals on the weekends, and days off in small groups or by ourselves. All of this helps me feel confident and comfortable to perform in front of 80,000 people and nothing less is expected of us! To be able to dance and perform for the NFL is an amazing opportunity and each and every one of us takes that to heart and dances/rehearses our hearts out!
All of this hard work and dedication started to show its rewards during our first home preseason game against the Bengals! WOW!! What an experience. Not only were my nerves sky high to set foot on the field and perform for the first time, my heart was racing with excitement, and a little scared of the massive rainstorm!
We stood in the tunnel in our lines ready to go out, looking at the rain pouring down on the field, and slowly moved forward to the opening of Tunnel D. As we got closer, the rain began to fall on us and I was filled with even more excitement. I knew I would never forget that moment.
It was an incredible game beginning with our pregame show, getting soaking wet, and taking in every second of the experience. Our training camp focus and practice would not let any element get in our way! We continued on and did our thing and did not let the rain stop us.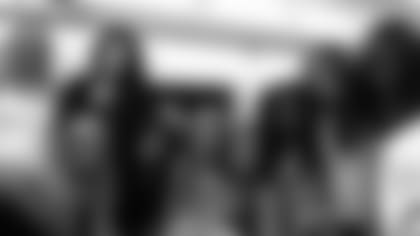 As training camp is quickly coming to an end and our season pushes on, I know we have an amazing year ahead of us. One I will never forget! Denise sent us a well known quote before gameday that really was special to me, especially as a rookie. She said, "For everything there is a season, and a time for every matter under Heaven. On Sunday, your 'season' begins…" And it did.