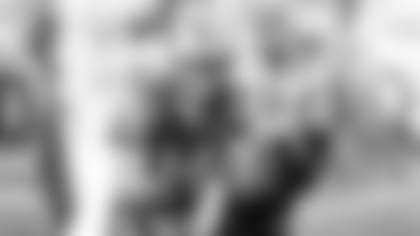 Sam Darnold continues to warm as the temperatures drop in December. The Southern California native continued his excellent play down the stretch against Green Bay but ultimately was outdueled by future Hall of Famer Aaron Rodgers as the Jets fell to 4-11 with an agonizing 44-38 overtime loss at MetLife Stadium.
For the second times in his rookie campaign, Darnold threw for three touchdowns and also reached the 300-yard passing mark. He was sharp in the club's final home game of 2018, connecting on 69% of his attempts while amassing a career-high 341 yards through the air. And he continued to spread the football to his playmakers as Robby Anderson had a career-high nine catches for 140 yards and Chris Herndon (6-82-1TD) and Jermaine Kearse (4-55) pitched in as well.
"A loss is a loss," said a dejected Darnold. "At the end of the day, in that locker room, we look at it if we win, we're going to celebrate. If we lose it sucks."
For the third time in four games, the Jets couldn't close the door despite having a late lead. They had a 35-20 advantage to start the fourth only to see Rodgers respond with 18 straight points. Darnold, who never got the ball in overtime, lamented a late throw to Deontay Burnett with 32 seconds left on the clock that resulted in a diving catch out of bounds. Instead of celebrating a victory, the Jets had to settle for a Jason Myers field goal and Rodgers (37-55-442-2TD-0INT) crushed their spirits with a 16-yard strike to Davante Adams in the extra session.
"You always want to go out there and make a mark on the game and try to score," Darnold said. "But I had my chance late in the fourth quarter and just missed by a little bit."
Not bothered by adversity, Darnold quickly responded when the Packers had cut a 21-7 deficit to 21-20. The Jets quickly moved 75 yards, ending their third-quarter quarter with Darnold's 5-yard toss to Herndon. That came on a snap when the offense pushed the tempo following the first year passer's 10-yarder to Anderson on third down.
Just a couple of minutes later, the Green & White pushed their advantage to 15 with Darnold's third scoring pass. Eli McGuire simply leaked out of the backfield and no defender went with him and the pitch-and-catch covered 20 yards in all.
Nearly flawless to start the game, Darnold connected on 12 of his first 14 passes for 180 yards with a touchdown. That score was perhaps his easiest throw of all as Darnold gave the home club a 14-0 advantage on a 33-yard hookup with Robby Anderson. Offensive coordinator Jeremy Bates had two Packers defenders race to Trenton Cannon to negate a screen, but the rookie passer held onto the ball and instead looped a ball to Anderson.
"I just think I'm seeing the field a lot clearer," said the rookie signal caller. "It's slowing down a little bit."
Darnold showed he meant business early, throwing a beautiful back-shoulder toss to Herndon for a 26-yard gain on the third play from scrimmage. After Myers missed from 45 yards though on the club's first possession, Darnold led the Green & White on an impressive 12-play, 83-yard march that culminated on McGuire's 4-yard score.
Prior to McGuire's third rush touchdown in as many weeks, Darnold converted twice on third down. He showed great poise, hanging in the pocket until Kearse got open. Then later the USC product got help from one of his favorite targets as Herndon made an amazing one-handed grab to give the Green & White a first-and-goal.
But the Jets finished just 3-of-11 on third down and they couldn't close the door when the game was on the line.
"He played great," Rodgers said of Darnold. "He played really, really good. I like his game. He threw the ball really well, but he's moving around making throws on the run. I think he has a bright future. I think all of those young guys that are playing this year have an opportunity to be the next crop of guys."
Images from the Week 16 Matchup at MetLife Stadium