Todd Bowles–Bruce Arians isn't the only buddy story that ESPN will be unfolding for fans watching Jets-Cardinals on Monday night. There's also the Ryan Fitzpatrick–Carson Palmer friendship. They were teammates once upon a career with the Bengals in 2007-08.
"Ryan is a great player and a great leader, and I feel fortunate and blessed to have been able to play with him and be around him and the type of locker room guy he is. He's just infectious," Palmer said after clearing the concussion protocol and practicing this week. "Unfortunately, he's had a couple of bumps in the road early in the year like I have. But he and I have the same kind of mindset. You know you're going to bounce back. It just depends on if it's this week or next week."
Palmer's Cards can't wait a week for their bounceback — they're 2-3 and fighting to keep pace with the Seahawks and Rams in the NFC West. And Fitzpatrick's Jets can't afford it either, after slipping to 1-4 at Pittsburgh. Yet one more MNF storyline.
Here are seven more points about the Jets' matchup in the Valley of the Sun in Monday primetime:
1. The Series So FarWe could say the Jets are in control of this once-an-Olympiad series. They've played eight times and won the last six in a row. The Cardinals' only victories were while representing St. Louis in the Seventies. The Jets are 5-0 against the 'Zona Cards, 2-0 in the Phoenix area. But this is the first time the teams have met at University of Phoenix Stadium. And one thing can be said about coach Bruce Arians' Cards from 2013-present: They like their new home, as their 21-7 record indicates, so there will be no primetime walkover here.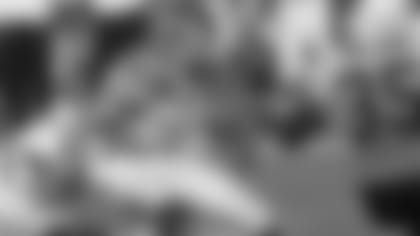 2. Fast-start Jets?The Cardinals are the only NFL team that has yet to score in the first quarter, and thus their minus-27 point margin is also the league first-quarter low. "The one thing that's given us problems is not scoring in the first quarter," said Arians. This could be good for the Jets, who have scored on four of their five opening drives this season. But the Green & White can't rest on any 3-0 or 7-0 laurels because in second quarters the Cards have outscored their opponents, 55-17, the plus-38 being the second-best in the league in that period.
3. Second-Half BlahsAny number of metrics point to a Jets downward trend in the final two quarters. One second-half TD the last three games, and that on Charone Peake's offensive fumble return. No second-half leads in those three losses. OC Chan Gailey's candidate: 2-for-6 on 3rd-and-1/3rd-and-2 in those games: "We're getting behind the sticks and then we're missing our third downs. We can't miss third-and-shorts. We did that. That's what keeps drives alive."
4. Turn Over a New LeafThe Jets have been generous in the turnover department this season, but so have the Cards. Three of the four biggest giveaway games this year have been Jets at KC (eight), Cards at Buffalo (five) and Cards vs. Rams (five). While Fitzpatrick has 10 TOs in five games, he had none at Pittsburgh. Carson Palmer, meanwhile, has turned the ball over six times in four games and twice in his last game before the concussion, at home vs. the Rams. The Jets will try to end their 122-pass drought since their last INT, by Marcus Williams at Buffalo.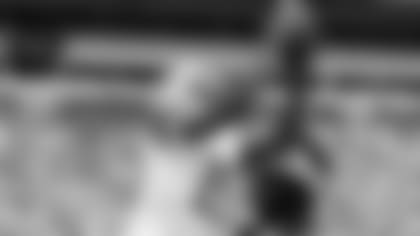 5. Towering WideoutsYet another friendly-foes "matchup" will be Brandon Marshall vs. Larry Fitzgerald. Their NFL rankings since 2004: receptions — Fitzgerald 1st, Marshall 6th; yardage — Larry 1st, Brandon 6th; receiving TDs — LF 2nd, BM 4th. Bowles, Fitzpatrick and many others praise Marshall, who looms even larger now post-Eric Decker this season. As for Fitzgerald, Bowles' estimation of his former Cards teammate in 2013-14: "A true professional, on and off the field. He takes care of his body, loves the game, probably one of the ambassadors of the game. You can't do anything but take your hat off to him."
6. Special AnglesJalin Marshall looks ready to return to action as the Jets' kick returner. He would be fielding the punts of Ryan Quigley, the Jets' punter from 2013-15, if he's suited up. The Jets' punt cover teams will be under the gun after giving up a 33-yard return to the Steelers' Antonio Brown and now facing the Cards' John Brown, he of the 4.34-in-the-40 speed. And what about a kick block? In the last two years, neither team has a block of any kind, but since 2008 the Cards lead the NFL with 21 blocks, and Calais Campbell (6 blocks), Justin Bethel (3) and Patrick Peterson (2) all still on the roster.
7. Next in a Long Line?Circling back to Point No. 1, we're not sure what this means, but in their six-game win streak against the Cards, the Jets have had a different QB of record in each game — Matt Robinson in '78, Frank Reich in '96, Rick Mirer in '99, Quincy Carter in '04, Brett Favre in '08, and Greg McElroy (in relief of Mark Sanchez) in '12. Fitzpatrick needs to etch his name to the end of this list or else the hole deepens to 1-5.
A Look Back at the Highlights over the Years Against the Cardinals