Talk is again in the air of reducing the NFL's preseason schedule by a game or two. Perhaps not coincidentally, teams now seem to have reduced the three quarters that the first offense and defense used to play in preseason Game 3 to two quarters or even less.
With that changing landscape as a backdrop, we take you to the Jets' annual summer finale against the Eagles, where since about 2006 the starters stand on the sidelines while the twos, threes and fours duke it out for the few roster spots that might be left.
Or in the Jets' case, as head coach Todd Bowles said, "quite a few" spots.
"There's quite a few guys that were nicked up that didn't get a chance to play that have a chance to prove themselves," Bowles said. "When they get to play a whole game, you get to see them when they're fatigued, you get to see them play special teams, you get a good look at them when they're playing offense and defense, so you get a good gauge of what kind of guy you're getting because they'll get a lot of playing time this game."
Here are seven points regarding Jets (1-2) vs. the Eagles (3-0) at Lincoln Financial Field on Thursday night (7 p.m. kickoff):
1. Summer's EndFor the 16th consecutive year, the Jets and Eagles will close out their preseason schedules against one another. And these teams' summer relationship goes back much further than 2001, to their first meeting even before the AFL-NFL merger, in 1967 and in Cincinnati of all places. The Jets have fared well in the preseason series, opening a 23-14 lead by winning 11 of the last 14 meetings, including last year's 24-18 verdict at MetLife Stadium.
2. Duel of the Rooks...NotAt some point in this game, after Bryce Petty and Chase Daniel depart, fans might have expected to get their rookie QB fix when the Jets' Christian Hackenberg (51st pick overall in the draft) faced off against the Eagles' Carson Wentz (No. 2). Hackenberg had a fair pro debut vs. the Giants (6-for-16, 105 yards, 1 TD, 1 INT, 10 points on 5 drives). But Wentz (12-for-24, 89 yards, 1 INT, 41.8 rating, 3 points on 6 drives) will miss this game with a broken rib. Instead, it's likely to be Hackenberg vs. McLeod Bethel-Thompson down the stretch.
3. Which Spots Are Open?Which positions will Bowles and GM Mike Maccagnan be scrutinizing closest as they make the final 22 roster moves to get from 75 to 53 by Saturday 4 p.m.? All of them, we're sure, but our spotlight goes to wideout: Behind the top three are Jeremy Ross and Jalin Marshall (both also listed as returners), Kenbrell Thompkins, Chandler Worthy (another return candidate), Robby Anderson and Charone Peake. WRs coach Karl Dorrell: "We have a host of young players that I think have promising futures in the NFL. They give us some juice, they give us a little bit of excitement." But the Jets can't keep them all.
4. Wheel of FortuneHistory suggests some lesser known player will get extended time and big numbers in this game. In the past dozen years the Jets have received such performances as Brooks Bollinger's three fourth-quarter TD drives ('04), Rashad Washington's 99-yard INT-return TD ('05), DE Trevor Johnson's two interceptions ('06), C.J. Mosley's three sacks on one drive ('07), Jesse Chatman's 180 scrimmage yards ('08), Danny Woodhead's 158 rushing yards and two TDs ('09), and Matt Simms' 33-for-44, 285-yard passing line ('13). Whose number will the wheel stop on Thursday night?
5. A Familiar Tight EndNo doubt one of Bethel-Thompson's second-half targets will be Chris Pantale. Remember him? Pantale was a Boston College free agent who broke in with the Jets in 2013, played in five games that year, then had his big play in the summer of '14, a 50-yard catch-and-run from fellow North Jerseyan Simms against the Eagles, also at the Linc. This time Pantale is fighting for a job in a different shade of green — he's fourth on the Birds' TE depth chart.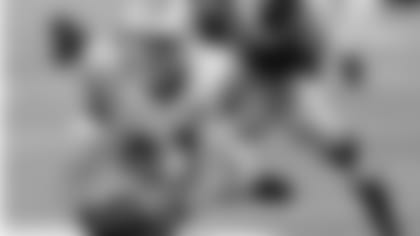 6. What Tangled WebsTwo Jets coaches will be returning to the City of Brotherly Love where they once played. In fact, assistant head coach/inside linebackers Mike Caldwell and assistant OL coach David Diaz-Infante played together on the same Philly team in 1999 along with QB Doug Pederson, who's now the Eagles' first-year head coach. Caldwell then returned to the Eagles as an assistant coach from 2007-12. And on that '12 Eagles staff were Bowles as secondary coach and Pederson as QBs coach.
7. Comeback Kid"You know they've got a new defense now since Chip [Kelly] left," S Rontez Miles said of the Eagles, "so it's going to be exciting to see what type of offense they're running." If it's as exciting Thursday as it was for the '92 Bills, then you can probably thank Frank Reich for that. Reich is Pederson's new OC, and among Reich's many stops were as the QB that led Buffalo back from its 38-point deficit to a playoff win over the Oilers, as the Jets' fill-in QB for Neil O'Donnell in the forgettable '96 season, and most recently as the Chargers guru who helped Philip Rivers put up some huge passing performances the past three years.