Jets fans are by now familiar with the ESPN.com poll that came out last week proclaiming Geno Smith "the worst QB in the NFL, according to a poll of insiders." ESPN asked coaches, GMs and other executives to grade 32 starting QBs from 1 (best) to 5 (worst) based on last year's play. Geno received an average grade of 4.48, which was last among those 32.
I'm sure ESPN's methodology in conducting this poll was fine, and I certainly can't sugarcoat it and say Geno was actually in the top five, and I'm obviously biased in my role here with newyorkjets.com.
Yet looking back on Geno's rookie season, I found it impossible to rank him 32nd overall (which is not what the poll asked its respondents to do) and I also considered several of his strengths that, when combined with his weaknesses, still would have had me at least considering ranking him as a 3 as opposed to a 4, and definitely not a 5, if I had a vote.
Here are six reasons I think Geno's 2013 season is better than some observers seem to think.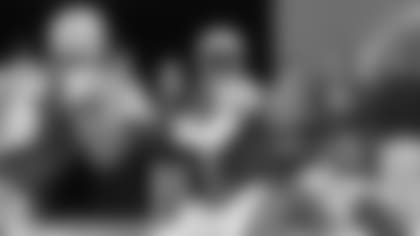 1. Poise on Third-and-Long
One trait Geno displayed all season was a never-say-die attitude. And one measure of that was his performance on third-and-long. He converted 11 third-and-11-plus situations with completions (five to Jeremy Kerley) and one more on a third-and-14 keeper. The 11 passing conversions easily led all NFL quarterbacks, and the 12 total conversions were the most by any Jets QB in a season since 1966. His long-range conversion ability was league-leading, not league-trailing.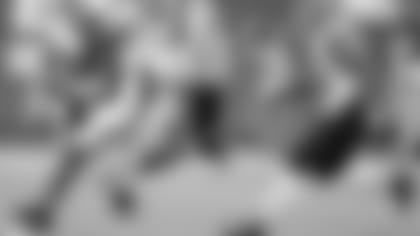 Smith undeniably looked more poised as the season went on, especially when he started to effectively tuck and run. His six rushing touchdowns, coming in six Jets victories, were tied for the lead among quarterbacks with Carolina's Cam Newton. (The total also equaled Mark Sanchez's six rushing scores in '11 for the most by a Jets QB since Al Dorow's seven in 1960.)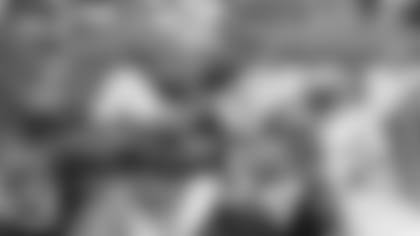 We won't alibi it, and neither will Geno — his 25 personal turnovers (21 interceptions, 4 fumbles) were too high. But let's go to the drive charts, in this case the QB turnover drive rate chart. Smith and his offense turned the ball over 27 times in all for a TO drive rate of 14.7%.
That was the eighth-highest rate last year. The seven worse: Eli Manning (20.2%), Matt Schaub (17.9%), Matt Stafford (17.4%), Carson Palmer (15.5%), Jay Cutler (15.5%), Andy Dalton (15.2%) and Matt Ryan (14.8%). There are some fairly good QBs on that list. This metric is as much a team measure as an individual measure, but considering Geno finished strong (two giveaways in the last four games) and with another season of sure-handedness by our backs, this ranking should rise.
Considering there were games in which Smith struggled to find his receivers (who had health and production issues of their own), he actually finished better than last in several yardage benchmarks. His 3,046 yards were 21st among qualifying QBs, his 6.88 yards/attempt were 25th, and his 31 completions of 25-plus yards were tied for seventh. If we make it 20+ passes, Geno's 43 long balls were the most by a Jet since Vinny Testaverde's 44 in '01 and the most ever by a Jets rookie QB, including Joe Namath in '65.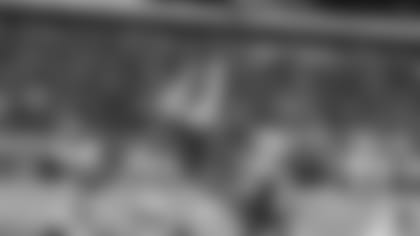 Geno and his offense's touchdown production wasn't where anyone wanted it. He generated 24 touchdowns in 184 series, a 13.0% rate that was 31st among the 33 NFL quarterbacks with at least eight starts. Who trailed him? Baltimore's Joe Flacco, for one, at 12.7%, although no one would say Flacco had a worse year than Smith. Last was Houston's Schaub at 11.9%.
Add in field goal attempts and Smith's scoring opportunities rate was 32.1%, also not state-of-the-art but not lowest (ninth-lowest, in fact) among the 33 eight-game starters.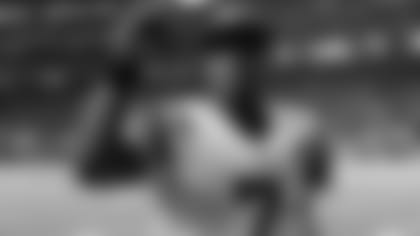 6. It's All About the Wins
In one very important category Smith showed great promise: victories. He was one of 16 QBs (and the only rookie) to win at least eight starts last season. Yes, mark him down for the losses to the Titans, Steelers and Bengals and for the three-game skid vs. the Bills, Ravens and Dolphins. But then grade him high for his showings against the Bucs, Bills, Falcons, Patriots, Saints, and at Miami in the season finale. He was 6-2 in games after losses. He directed three last-minute game-winning drives. He finished the last quarter 3-1.
Last season counts and it's in the books, but it's also yesterday's news. First Geno has to beat out Michael Vick, but Vick's competitive presence has improved him already, he's improved himself physically, and he's moving into year two of Marty Mornhinweg's offense with improved rushing and receiving groups. My guess: There's a real good chance Geno Smith will put his 2013 rankings in his rearview mirror.