By many measures, Kelvin Beachum is a unique and exceptional young man signed by the Jets as an unrestricted free agent last week to play tackle in 2017. Here are six things we didn't know about Beachum on and off the field:
1. Sizing Him UpThe Jets list Beachum at 6'3" and 308 pounds. That, as has been noted, is not large for a left tackle. How does it match up with other tackles? In the last decade, only a handful of 6'3" O-linemen have spent any significant time at tackle. Two of them had Green & White ties. Willie Colon (6'3", 315) was the Steelers' RT before he moved to guard. Damien Woody (6'3", 327) played everywhere on the OL before settling in at RT for the Jets through 2010. Former Giant Marshall Newhouse (6'3" or 6'4", 326) started at LT for Green Bay in 2011-12.
But too small? "I love it. I thrive on it," Beachum said during his Pittsburgh heyday protecting Ben Roethlisberger's blind side. "I love adversity and challenges and proving myself. I love dismantling stereotypes that are put upon me."
2. Stellar Scouting ReportIt's not about the size of the dog in the fight ... Beachum drew wide praise from independent observers, before his injury-shortened '15 and last season spent with Jacksonville. PFF, in its 2014 offensive line rankings, wrote, "You don't often hear the name Kelvin Beachum mentioned, but the former seventh-round pick has developed into an excellent tackle, finishing fifth overall in our left tackle rankings," and further tabbed him as the Steelers' "secret superstar" for 2015.
3. Kudos to JuneBeachum credits June Jones for getting him focused on his work in the trenches. Jones is the former NFL QB and head coach with Atlanta and San Diego and the revered head coach at the University of Hawaii. In between gigs in the Aloha State, Jones was SMU's head coach from 2008-13.
"My first year [2007], I redshirted and we went 1-11. I didn't want to be there," Kelvin recalled. "But when Coach Jones first met me, he said, 'You're going to be NFL.' He's a visionary, he knows how to speak into your life. Whether you take his words and use them, that's up to you. I took those words and tried to live up to them, not only for him but for me, too. For him, having done that, he had a huge impact on me."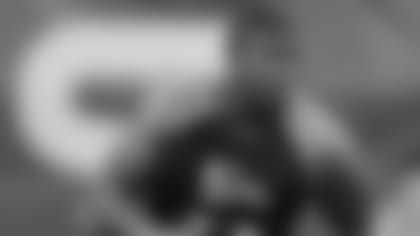 "Perception is reality -- that's why I walk around with a briefcase," he said. "I'm going to be in that world one day. You want to go to league? Working for the league starts the day you walk through the door. If you're perceived to be someone who doesn't work at all, that's who you are. You can't get there if people don't think you're willing to put in the work."
5. Where Did He Find the Time?Beachum clearly put in the work. In his five years of athletic eligibility at SMU, Beachum earned his bachelor's degree in economics in 2011 and his master's in liberal studies in 2012 and was named to the Conference USA All-Academic team.
In other pursuits, he was president of the college's Student-Athlete Advisory Committee, served on the SMU president's Commission on Substance Abuse and on the Student Affairs Leadership Council and Athletic Council, was a student representative to the college's Board of Trustee's, and was a member of the Fellowship of Christian Athletes.
Further, he participated in an eight-day tour of historical landmarks from the civil rights movement during the Fifties and Sixties, and has been featured by NFL for community work in Mexico and Central America.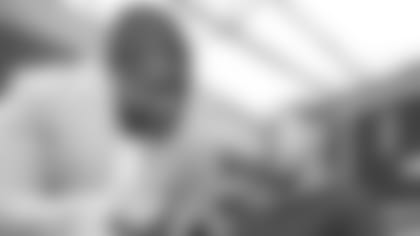 6. House PartyBeachum and his family starred in an episode earlier this year of "Fixer Upper" when he surprised his father, Kelvin Sr., and his mother, Culetta, who were moving from their longtime Mexia, TX, home to a new house, with their search being featured on the HGTV series. Unbeknown to them, Kelvin contributed $100,000 to turn the project into a palace fit for the extended Beachum family.
"All I wanted to do was make my mother cry, and I think I did that in a couple of instances,' Beachum said. Added his father when he saw the house for the first time: "Man, man, man. Ain't that something?"