How has Jets right tackle been shaping up this training camp? Ben Ijalana had a counterintuitive statement, considering he had just completed Saturday's practice in 105° heat index weather: "This preseason? It's been pretty cool so far."
With RT Breno Giacomini still on the Active/PUP list with back issues, head coach Todd Bowles and OL coach Steve Marshall have turned the job over to Ijalana and Brent Qvale. Here are six things to know about how the position battle has gone so far:
1. How are they dividing up the position?
Evenly. "Ben and I have been splitting reps up with the first team," Qvale said. "The coaches are really giving us an equal shot, so I'm definitely just trying to make the most out of my opportunity to show what I can do with the top unit." Ijalana said: "Our reps, I'd say they're exactly the same. We alternate days [with the ones] but at the end of the day we get the same reps, the same amount with the ones, the same with the twos, the same with the threes."
2. Who determines how many plays each gets?
It's somewhat of an NFL rarity but the coaches have turned the decisions of who goes in when to the players. "Coach Marshall lets us do it," Qvale said. "He trusts us and lets us go in and out between the first and second groups and figure it out between ourselves who's up and who's not. It always so far has ended up working out that it's even."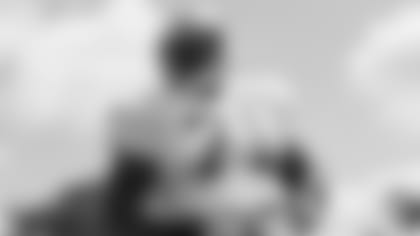 3. How has the position held up through the first two weeks of training camp?
According to some observers and contrary to what other reporters and fans might have assumed, both Ijalana and Qvale have played well. "These aren't the guys you might think you'd see Week 1," said Big Ben, "but you should be comforted knowing that there's no change, nothing alarming, no lull in protection, no lull in the running game. And that should be encouraging, because our line has had some changeover. We lost two vets [D'Brickashaw Ferguson and Willie Colon] and if you're not noticing a drastic change, that's great for depth purposes. So I would tell people to just watch and keep believing."
4. Is it a position switch for both?
Yes, if you consider Ijalana had worked predominantly at LT behind Ferguson and Qvale had been a LT at Nebraska. Ijalana explained: "Although the assignments are the same, the technique's different, the body feel. Think about muscle memory and how many hundreds of thousands of sets I've taken on the left side and now I'm on the right side. It's just different. My body recognizes it's different. New things are sore on me."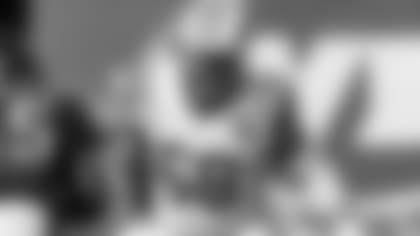 5. When will Giacomini return to action?
"There's a light" at the end of the tunnel, Bowles said Saturday, "but there's no timetable. ... He could be fine next week, he could take a couple of weeks, so we don't know at this time."
6. If Breno can't go for the opener vs. Cincinnati, who gets the job?
Too soon to tell. Tale of the tape is interesting: Ijalana is 6'4", 322, Qvale 6'7", 315. Ijalana was a second-round pick (No. 49 overall) by Indy in 2011, Qvale was an undrafted free agent signed by the Jets after the '14 draft. Ijalana has been with the Jets since 2013 with only three games played and no starts, Qvale played in all 16 last year with one start as the third TE vs. Jacksonville. Ijalana started at RT vs. Jacksonville on Thursday night, swung over to LT and finished with 35 offensive plays. Qvale came in at RT and finished with ... 36 OPs.
"We'll see what happens Friday," Qvale said about the starting assignment at Washington. "All I can do is keep going out there when I get the chances and put good film out there."
"Although I haven't been in position to play in many games for this club, I've been on the team for that many years for a reason," Ijalana said. "I feel like there are no real slouches up here and if I wasn't any good, I wouldn't be on the club. I've had to earn my keep. So now I'm getting my opportunity to show something that I've known and maybe something that other people in the building have known. I'm getting that opportunity. Unfortunately, it came at the expense of a teammate being on PUP. But I'm just here to help the club."