The third practice of Jets training camp at SUNY Cortland, Michael Vick, had to agree, was a special day.
"It's always good to put the pads on," the quarterback said after today's first full-pads practice of camp. "It's more game-like. It's just a great opportunity for us to kind of see where we're as a football team early. So yeah, I'm pretty sure the guys enjoyed it."
Some more than others. Here are five impact Jets players I observed on the first day of full pads: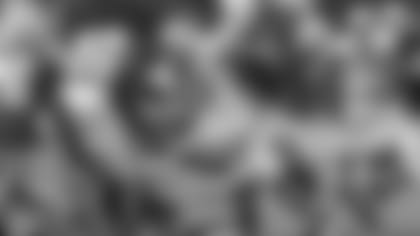 1 & 2. The Chris and Damon Show
DT Damon Harrison was active and in the middle of things as you might expect. One of the first big pops of team drills this morning was when he got to Ivory with a hit that knocked the back to the ground.
"Snacks didn't do spit," Ivory, who was getting all the snaps with the ones because Chris Johnson was resting on one of his "pitch count" days, said with a chuckle. "He'll say he did. He gave me a little pop. But I just lost my footing."
But Ivory then added, "That's just me talking." Because in reality No. 33 and No. 94 are an odd couple, a case of a friendship extending across the trenches.
"Chris is my guy. We talk all the time," Harrison said. "He's a tough runner, man, and being that we can't tackle right now, you can never be sure you could actually bring him down. His feet keep moving and his offensive line always keeps blocking for him. I love him. He runs hard every single play."
Certainly true this day because even though Ivory took some shots, he delivered some, too, as he was known to do last season. He got loose on an off-tackle play to the sideline for a 20-yard gain, and at the last second gave a playful shoulder to CB Dimitri Patterson before the play went out of bounds.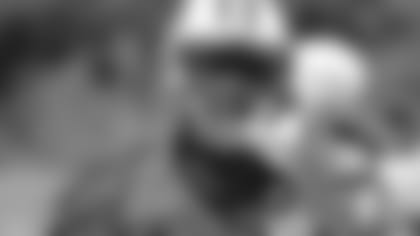 One of those blows Ivory absorbed came a little earlier from safety Antonio Allen near the sideline. "Really, I wasn't expecting that," Ivory said. "Usually at this time, you're kind of taking care of each other, thudding up a little bit. But everybody's competing and I guess they want to stand out. I took that hit on the sideline. I definitely was not expecting that."
"A guy like Antonio Allen, he's got a long way to come," head coach Rex Ryan said the other day, "and he's not all the way there yet to where eventually I'd like him to be. But he's certainly gained on it. By leaps and bounds he's gained on it."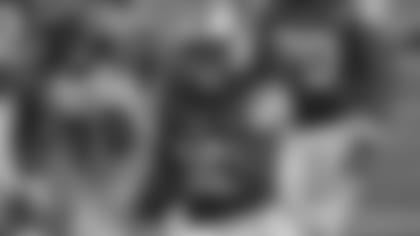 We don't want to say Sheldon Richardson didn't stand out. He surely did. But the Richardson that caught our eye when the second offense and defense went at it was RB Daryl Richardson. Daryl got loose a few times without getting any plastic laid on him.
Then in the next team period, Daryl took shots from Sheldon and then from S Dawan Landry on a run up the middle. But a few plays later, there was Daryl, this time applying an impactful blitz pickup on S Brandon Hardin (after which we had one of the first scuffles of camp as rookie LB Jeremiah George and first-year WR Michael Campbell exchanged shoves).
Jets fans might've thought hard-hitting first-round S Calvin Pryor would've been the one testing his pads out the most aggressively on this first day. As it so happens, Pryor, serving as personal protector on the punting team, left early because during that early drill, he took a hard hit from an unidentified defender and left the field. He returned but in T-shirt and no pads.
Head coach Rex Ryan was asked about Pryor at his early afternoon news conference.
"He had a good collision," Ryan said. "We don't know right now if it's a concussion or not. It was a head injury. When those things happen, you're always going to decide on being cautious, so that's what we're doing. Whether it was a concussion or not, we'll see how it progresses. We want to be cautious and do what's in the best interests of the young man."
5 Impact Players from the First Day of Pads.