The season is over much more quickly than we all wanted and now, even as 12 NFL teams prepare to "do the dance" to try to win Super Bowl L, the Jets and their fans have to look forward.
Fans would like to see the Jets maintain and improve in any number of areas going forward. This is not an all-inclusive list, just three trends that we'd like to propose that the Green & White do the same and three we'd like to see them improve in 2016.
We can't say enough about the passing game of Ryan Fitzpatrick finding Brandon Marshall and Eric Decker for individual and tandem record numbers, so we won't say too much more here. Unit-wise, though, sacks (22) and sack yardage allowed (113) were both the best since '01 and the 4,170 gross and 4,057 net passing yards were the most in franchise history. The protection and variety of receiving options can improve but overall it was great to see the Green & White expertly air things out.
The NFL may be a passing league, but most offenses (except maybe the Patriots) still believe it's best to seek balance and most defenses that it's best to create one-dimensionality. The Jets D was one of the best against the run — second in yards/game, third in yards/carry. Their four rush TDs allowed was a franchise record, topping even the five allowed in the nine-game 1982 strike season. Damon Harrison (8.0 tackles for loss) and David Harris (7.5 TFL) led the charge to close the A and B gaps. The green brick wall should remain strong.
There's nothing like home sweet home, as Todd Bowles' Jets experienced in MetLife this year, from the opening-day crushing of Cleveland through the overtime success over New England. Now let's see them do it again. The 6-2 home record is nice, but the Jets haven't won 12 home games in consecutive seasons since 1997-98 and have never put two years of six-plus home wins back-to-back. (The only comparable pair of seasons were the 6-1 of 1968 and 5-2 of '69.) Undefeated at home and .500 on the road means 12-4 and the playoffs. Wouldn't that be sweet?
After four seasons of a combined minus-42 turnover margin, plus-6 was like seeing the sun after a long, cold, lonely winter. Kudos to Darrelle Revis (9) and Marcus Williams (7), who led the 30-takeaway parade, and the Muhammad Wilkerson-led pass rush, which produced seven strip sacks and recovered five. But the buzz was killed after the strong start (minus-1 for the last eight games, as opponents extended drives more than in the first half). Carolina was plus-20 this year, KC plus-14 and Cincinnati plus-11. Let's aspire even higher — especially against the Bills, who are a mind-numbing plus-20 against the Jets in their last seven meetings!
The run defense was great, except maybe against those wide, tricky rushing attacks of Buffalo, Oakland and Dallas. The sack totals crested beginning against the Jaguars but pressure could've been consistently better. An Achilles heel of the solid pass defense was keeping up with opponents' wheel routes. "I don't know about younger," Bowles said of his roster. "We need to get faster." OLB Lorenzo Mauldin's skill and determination are one part of that puzzle but more is needed personnel-wise to get the defense to an even higher level.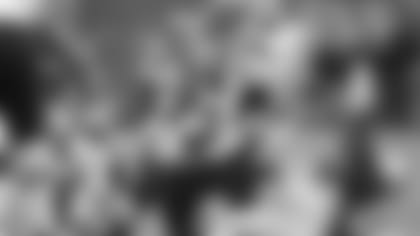 There weren't enough bright moments on kick and punt returns and coverage. The Jets finished 26th in kickoff return average, 28th in gross punting, 31st in net punting, 30th in opponents' punt return average, 29th in opponents' net punting. Return TDs are one of those imperfect measures of a larger ability, but the Green & White are the only NFL team that can say it has no return TDs of any kind (specials and defense) in the last 35 games dating to 2013. More happy returns of all kinds will help the push toward next year's Big Dance.