Today was the second day of the Jets' Organized Team Activity sessions and the first day of media availability, which meant the first time the team's reporters have talked to the quarterbacks in a while.
All three — Geno Smith, Bryce Petty and Christian Hackenberg — said they're working off each other and helping each other out as the second day of coordinator Chan Gailey's installations continued in the suddenly warm North Jersey weather.
"I'm just wiser. I have more knowledge of the offense," said Smith, who started his first two Jets seasons, then backed up Ryan Fitzpatrick for all but the Oakland game last year. "I was able to actually sit back and watch it, watch the communication from the sideline, and just gain experience from a position I probably hadn't been in before. Just learning the offense, the terminology, how things are called, down and distance, just makes you a better quarterback."
Petty, beginning his second offseason in the offense's white practice uniform, had an interesting self-assessment at this early spot on the calendar.
"My timing's been a little off the first two days. I'm missing some throws I don't normally miss. I've got to work on that. It's all me," he said.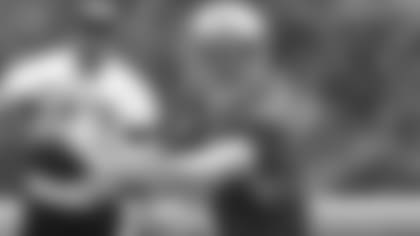 "But as far as being comfortable and understanding what's going on, it's a lot better. As far as getting a playcall and knowing what needs to be understood from my end of it, to move the offense, to be productive, it's a night-and-day difference from last year. I'm not worried about what I'm doing. I'm just totally worrying about what the defense is doing, which is great."
Hackenberg likes his transition from three seasons at Penn State to the pros, although he admitted, "Everything presents a challenge in its own way. Just approaching each and every task, each and every install, each and every rep is an opportunity to get better. ... "It's going really well. I love getting in the room with Geno and Bryce — they've been awesome. I'm just getting acclimated to getting out there, running around, throwing the ball around a little bit. So It h ink generally it's been helpful."
Head coach Todd Bowles observed after today's practice, "They look good in shorts. I mean, they look good throwing on air. There's not much to talk about for two days. They're still getting acclimated to the system, just going through the basic fundamental things, getting their footwork down and getting their passes right. There's not much to talk about there yet."
Of course, today was also the first time Bowles and the three QBs got to field questions on Fitzpatrick, who remains unsigned.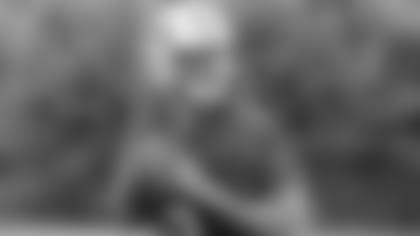 "You know, I really don't pay much attention to it," Smith said. "I don't really want to talk about anybody else's statements or anything like that. I've just got to focus on myself and continue to work on myself."
Petty had a similar response, although he said he benefited from the then 11th-year QB's counseling as a rookie.
"What I'm trying to do is be the best quarterback I can be every day, grow every day, learn something new every day," Petty said. "Whether that's with him here or not ... Obviously I want him here. I learned a lot from him last year and I can learn a whole lot more from him having another year with him. But at the same time, he's not here so I've got to control what I can control, which is my attitude as a teammate, as a person and as a quarterback.:
And Hackenberg, the second-round rookie, noted that since he's new here at the Atlantic Health Jets Training Center, "I really try to stay out of it. Whoever's in the room, I'm going to continue to try and learn as much as I can because they've been here longer than I have. That's how I look at it."