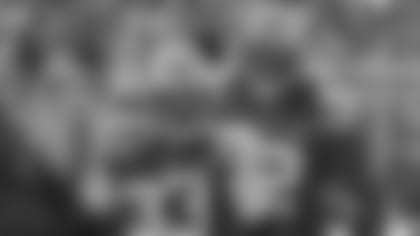 Jets defensive lineman Leonard Williams and safety Jamal Adams were named starters on ESPN's best under-25 lineup.
Williams, the No. 6 overall pick in 2015, has totaled 12 sacks in his career and has led the Jets in quarterback hits since joining the team. The 24-year-old was named to the Pro Bowl in 2016 as he led the Green & White with a career-high seven sacks.
Williams' length stands out, as the long-levered and versatile 24-year-old defender makes it hard for an offensive lineman to stay engaged. His value will transcend his statistics, but those are already quite impressive.
Adams, another No. 6 overall selection, was very impressive as a rookie in 2017. The LSU product started in all 16 games and racked up 83 tackles, two sacks and six pass defenses. One of the most energetic players on the field, Adams is a vocal leader who is hoping to make a much larger impact in Year 2.
Adams oozes confidence with good reason. His pattern recognition and proactive athletic skills will align with a bucket of interceptions in time, while he's also a player ready to run the alley as a box defender. The 22-year-old can hang in coverage versus tight ends.
Click here for the full story on the under-25 starting lineup.