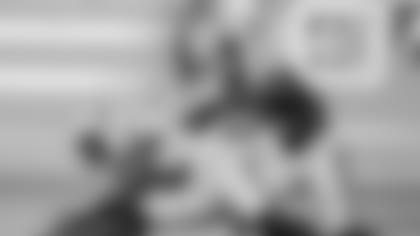 The Jets will take on the Titans on Dec. 2 at 4:05 p.m. from Nissan Stadium. Here's where to watch, listen and follow for Week 13.
Watch on TV
Broadcasters: Kevin Harlan (Play-by-Play), Rich Gannon (Analyst) and Steve Tasker (Sideline).
Watch SNY Pre Game presented by M&T Bank at 3:00 p.m. and SNY Post Game presented by Toyota immediately after the game ends.
Watch Online
Pregame Central presented by Pepsi will stream live from MetLife Stadium at 2 p.m. on nyjets.com, Facebook, Twitter and YouTube.
Jets fans in the United States can watch replays of every game from the 2018 season on NFL Game Pass.
Listen
New York Metro Area: WEPN-FM, ESPN New York 98.7 FM and online.
Broadcasters: Bob Wischusen (Play-by-Play) and Marty Lyons (Analyst).
Pre- and Postgame: Dan Graca (Host), Greg Buttle (Analyst) and Anthony Becht (Analyst).
National Radio: Sports USA
Broadcasters: Josh Appel (Play-by-Play) and Hank Bauer (Analyst).
Spanish Radio: ESPN Deportes Nueva York 1050 AM
Broadcasters: Clemson Smith-Muñiz (Play-by-play) and Giara Nova (Analyst).
Jets Radio Network: Ocean, NJ (WCHR - 105.7FM), Rochester NY (WHTK - 107.3FM/1280AM) and Albany, NY (WTMM - 104.5FM)