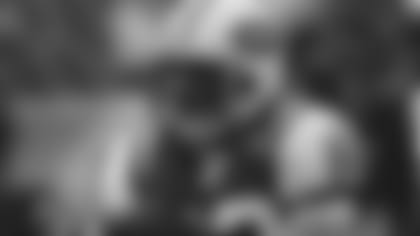 Considering the odds, it's an incredible accomplishment to be drafted by an NFL team. Jason Pociask did just that in 2006 when the Jets chose the tight end in the fifth round out of Wisconsin.
"I was ecstatic," Pociask said. "I think it's what anybody that's played sports wants to do, they want to get to the highest level of that sport. And that was kind of the realization of that goal."
Primarily a blocking tight end, Pociask, who caught 12 passes for 144 yards in college, could have easily been overlooked by New York's first-year general manager Mike Tannenbaum and head coach Eric Mangini, who had been an assistant coach in New England. Nine, including his Badgers teammate Owen Daniels, who was picked by Houston, were drafted before him.
Pociask, however, had an advantage during his first training camp with the Jets by having quarterback Brooks Bollinger, his teammate at Wisconsin, there to show him the ropes.
Another advantage was that Pociask knew that as a rookie, it'd be wise to keep his mouth shut, ears open, and an eye on a veteran who impressed him. He found one in long snapper James Dearth.
"When I look back on the good guys that I really admired, you know, just the way they carried themselves and treated people and things like that, James Dearth comes to mind," Pociask said.
Unfortunately, Pociask suffered a shoulder injury during camp and was placed on season-ending injured reserve.
"It really made me feel like I was behind the eight ball," Pociask said. "You come in and you have all these hopes for your rookie season and end up on I.R., but it motivated me. I wanted to prove my worth and that sort of thing. So it certainly gave me time to acclimate myself to that environment."
Back on the field the following year, Pociask was able to show another dimension during the nationally-televised second preseason game against Minnesota – receiving. Catching his first touchdown pass since high school, a 23-yard toss from Marques Tuiasosopo, he finished with three receptions for 35 yards.
"Receiving is one many things I want to keep working on," Pociask told newyorkjets.com's Randy Lange following the game. "Obviously if people want to classify you as a blocking tight end, you want to prove you can (catch the ball), too. You want to improve on what people think your weakness is."
Pociask would appear in seven games in 2007, and finish the season with one reception for seven yards.
In 2008, Pociask came to realize that there's more to playing in the NFL then blocking, receptions and touchdowns. Dealing with injuries are a part of the game, as well.
"I was always confident that if given the right opportunity that I could play in the NFL. Unfortunately, my body didn't want to give me that chance," Pociask said. "That season, I was actually getting stingers really bad. I had a neck injury and I was playing through that. I feel like I did enough to make that squad and it didn't work out."
Claimed off waivers by New England, Pociask would pursue his dream of playing in the NFL for the next six years while on the Tampa Bay, Indianapolis, Carolina, Seattle and Dallas practice squads.
"After the Cowboys released me, I knew I was done," Pociask said. "I'd used up all my practice squad eligibility. I didn't have any desire in chasing it into Canada [CFL] or Arena (football leagues) or anything like that. I knew I was ready to be done with football at that point."
Initially taking a job in sales, Pociask, who earned a degree in Kinesiology/Movement Science at Wisconsin, chose to continue his education and enrolled in the Indiana University's Doctorate of Physical Therapy program, and graduated in 2016.
"The shoulder I had surgery on with the Jets had been bothering me. I originally received physical therapy on that shoulder in high school and it was successful," Pociask said. "Physical therapy allowed me to not get surgery on that shoulder for as long as I was able to do that. Unfortunately, it just didn't last long enough for me to have a have a good career in NFL."
Making their home in suburban South Bend, IN, Pociask and his wife, Gianna, have two children: Dominic and Lucia. Since January, he has worked as a physical therapist at Saint Joseph PACE in Mishawaka.
"I like helping people maintain their function or improve their function and improve their quality of life," said Pociask, who earned an MBA with a concentration in healthcare administration from Ball State in May. "Most of my experience has been in just general outpatient orthopedics. Kind of what you think of when you think of physical therapy.
"(With my MBA), my goal would be to get into healthcare administration and just be able to have a larger impact on healthcare."