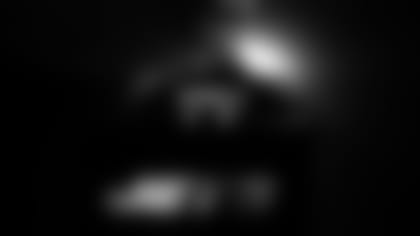 There's always mystery behind a jersey unveil. What will they look like? Will the players like them? Fans?
For months, the Jets have been teasing their new uniforms and the select group of players that have seen and worn the jerseys approve of their new look.
"The uniforms are sick," quarterback Sam Darnold said. "I'm really excited about it. The uniforms are awesome, super clean, super fresh. It's going to be a good look."
Unofficial team fashionista Jamal Adams can't decide which of the three colors he likes the most – Gotham Green, Spotlight White or Stealth Black.
"Honestly, man, that's tough," Adams said. "I like it all, but I like how it's not doing too much, it's just right and it just fits good. It feels good. You can just tell it's going to get people's eyes quick. Trust me. All the jerseys. My favorite part is definitely the black trim on all the jerseys because it makes everything pop."
Unlike Adams, Leonard Williams knows which combination he prefers. Naturally, he favors the Stealth Black, which the Jets can wear three times in the 2019 season, because he's wanted to wear black uniforms since his days at Florida's Mainland High School. However, Williams also likes the new shade of green, which was specifically created for the Jets.
"I'm a big fan of the color, man," he said. "I like the different green and how simple it is. It has simple patterns and is a simple cut. It just looks cleaner. It has a cleaner logo. I like all of it."
While most fans will obsess on the appearance of the new uniforms, tight end Chris Herndon is focused on the material.
"They definitely feel a lot better than the older ones," Herndon said. "Even around the shoulders, they're a bit more fitting. I like the pants a lot, too. They squeeze you and it seems like if you were to start sweating, they wouldn't get too heavy. I'm a big fan of it."
Look good? Check. Feel good? Check. Next up? Play good.
"Regardless of our record and what it's been for the past few years that I've been here, 2019 is going to be a special year for us and I strongly believe that," Adams said. "With new uniforms, I think that's a great start to kick off the year."
"I'm excited," Darnold added. "We did something similar at SC and it was really cool just to be able to see the change of uniform and the next year we had a really good year. Hopefully it's the same thing. Change of uniform, changing the way we look, and I think we'll have a good year in store for us."