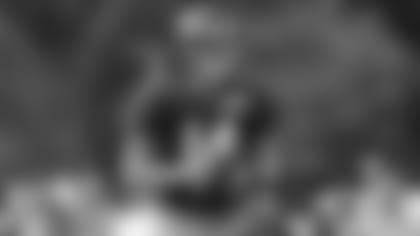 Sam Darnold could make a significant jump in his game from year one to year two, and those beliefs aren't held solely from his teammates and his coaches.
After finishing his first season throwing for 2,865 yards with 17 touchdowns and 15 interceptions, Darnold may be in line to be the latest NFL sophomore signal-caller to taste great success.
With all eyes on QB1's progress, what do national media analysts, insiders, and reporters think will happen for Darnold in his second season with the Green and White?
ESPN's Dianna Russini— "That growth mentally, physically and the understanding of the little things that come with being an athlete really start to set in year two. And then the layer of comfort kicks in, so for Sam I think getting over that hurdle of comfort is now over, he's there. The honeymoon phase is over for Sam Darnold…But I think now it's time for him to show and prove on early downs and make better decisions. If right out of the gate he shows that and uses the maturity that it seems he's had and grown into, I think they can be really good."
NFL Network's Ian Rapoport—"If you watched him in December, you'd say, 'This guy is going to be really good.' When I go around to other teams, nobody likes to give credit for anything. But when you go around to other teams, even they say, 'I think that Jets quarterback is going to be really good.' He showed up in great shape, he showed up thinner and he obviously works hard and cares about it."
NFL Network's Kim Jones—"I just feel like, and Adam Gase has said this, year one to year two for a quarterback can probably seem like ten years. Sam just seems like an incredibly mature veteran and ready to go…. I think Sam understands some of his teammates respond better like he does to tougher coaching, to being called out, or to being challenged 'you got this wrong let's get it right.' Some guys would rather a one-on-one basis because they're not comfortable in that in-front-of-the-group challenge. Sam seems to have picked up on who's who in that regard, and how he handles that. For a veteran quarterback, winning the respect of your peers because of how he deals with them, I must believe is enormously important, especially at this young stage of his career."
NFL Network's Brian Baldinger—"He's getting the ball out of his hands and not just getting it out, but he's putting it in a good spot. I didn't see sacks and I didn't see turnovers. It's always the negative plays that hurt you, trying to overcome those. You try to eliminate the negative plays and accentuate the positive plays. In a lot of situations, we saw that."
Peter King—"The biggest jump for a young quarterback is between year one and two. You've got more expectations than what's humanly tolerable really. In year two you can be a quarterback, you can settle into your profession. He's almost Western Pennsylvania-like work ethic, he's that kind of player. The one thing that I would expect in year two is for him and his head coach to have more of a wavelength thing going on. It was really funny, Adam Gase told me after practice 'I knew Sam Darnold for fifteen minutes. I met him at the scouting combine, so I didn't know him. But now after getting to know him, I wake up in the morning and I want to run to practice because he's so into it. He just wants it so bad.' It's going to be a good match. Adam Gase is one of the few guys who understood the Peyton Manning ethos, and he's going to send you some voice notes at eleven o'clock at night. I don't think Sam Darnold is to that point but it wouldn't surprise me if they get there."
Keyshawn Johnson—"Well I think he's going to develop obviously under Coach Gase. I think the mindset of an offensive head coach is totally different than having a defensive-minded head coach that put such a heavy emphasis on the defensive side of the ball. Now you can see with the Le'Veon Bell signing and bringing in Crowder and some of the offensive pieces to build this team around the quarterback. I think that's what the Jets are trying to do. You've obviously got a great defensive line and Gregg Williams here, and you've got some defensive players in Quinnen Williams that you drafted and Leonard Williams. So you've got some pieces on the defensive side of the ball, but I think this is going to be one of those high-octane offenses that the Jets haven't had in a long time."