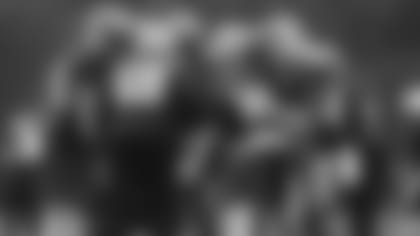 Looking back at a Jets' offseason defined by the winds of change, my mind travel backs to the Desert in late March and the NFL Owners Meetings.
"I'm looking at it as if we stay healthy, we should be in the conversation in December," head coach Adam Gase told reporters surrounding him during the annual Coaches Breakfast. "That's realistic. We have a good quarterback, we have a lot of good pieces around him. I feel like we've added a lot of pieces to the defense."
And that statement came a few weeks before the Jets landed one of the most talented prospects in the entire draft in DT Quinnen Williams. Gase can draw from his own experience in Miami, taking over a Dolphins club in 2016 and leading them to a playoff appearance in Year 1. There is a lot to like about the staff he assembled too highlighted by the hiring of a "head coach" of the defense in Gregg Williams and the retaining of special teams coordinator Brant Boyer.
The Jets have more blue chippers abound after the acquisitions of RB Le'Veon Bell and ILB C.J. Mosley in free agency to go along with a star safety already in place in the form of Jamal Adams. Wideout Jamison Crowder will provide an explosive dynamic from the slot. Defensive lineman Leonard Williams just turned 25 and his best is yet to come. We don't yet know what Robby Anderson's ceiling is and that is a very good thing.
But you can't win minus a very good quarterback. You would have to go back to 2002 when Chad Pennington was lighting things up to think of when the team was in a better place at that position. Sam Darnold is 22 and he gave us a glimpse into his future last December when everything just clicked.
The Jets need to stay relatively healthy and you would love it if you could keep No. 14 on the field for all 16 regular season contests. Injuries are part of the game and attrition is real, but the Jets have to make sure their signal-caller is healthy for winter festivities.
"Injury is a factor into this to where if you're banged up really bad in December, you have to play good ball. You have to win your home games and you have to steal a game on the road in December if you want a shot at making [the playoffs]," Gase said. "If we stay healthy, I think we'll be in the right spot at the end of the year. If we lost a bunch of really good players, I think our probability goes down."
The final monster addition the Jets made this offseason was at general manager in Joe Douglas. This is a universally respected talent evaluator and he stated on Day 1, "The hunt never stops for players." We won't see Douglas in the fast late until next spring when another league year commences, but this is a man who is going to search everywhere to improve the roster throughout the year.
"You're getting a general manager that is a relentless worker, someone that understands a winning culture, someone that is going to strive to put a product each Sunday that competes for greatness and that I hope will make you proud," he said.
The Jets will be in the conversation in December.