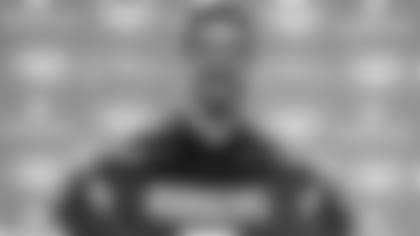 The Jets are among four NFL teams that helped their quarterbacks according to Judy Battista, a senior national columnist at NFL.com. Of course, that "help" was predicated on the trade for four-time MVP Aaron Rodgers.
"Jets fans are currently eschewing summer vacations to save their off days to follow their team to the Super Bowl," Battista writes. "That's the power of just one quarterback move. But even the top quarterbacks need help, and the most successful teams do everything they can to surround the signal-caller with weapons and protection."
In her ranking, Battista drew a parallel to last season when GM Joe Douglas surrounded QB Zach Wilson with the likes of draft picks WR Garrett Wilson (the Offensive Rookie of the Year) and RB Breece Hall (who had a strong start to the season before sustaining a season-ending knee injury in the Week 7 game at Denver); plus veteran OL Laken Tomlinson.
"Alas, please see our disclaimer about this not assuring a Super Bowl run," she writes. "The Jets pulled off the blockbuster move of this offseason, trading for Rodgers, and then did everything they could to speed his transition." 
Even before Rodgers officially joined the Green & White a few days before the NFL Draft, the Jets hired his former Green Bay OC Nathaniel Hackett. The Jets then signed WRs Allen Lazard and Randall Cobb, who played with Rodgers with the Packers. Finally, the team added OT Billy Turner and reached back to Wisconsin and drafted man-mountain C Joe Tippmann (6-6) in the second round.
"If this doesn't work -- if the Jets don't at least make a deep playoff push this season -- it won't be for lack of trying," Battista wrote in conclusion.