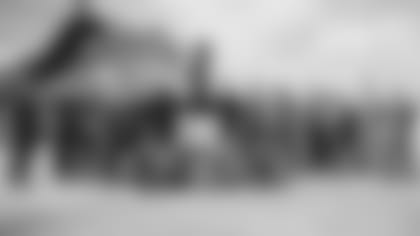 I took part in the first all NFL-Legends USO Tour to Japan. We visited many great units and service members on the tour, but the most impactful to me was our visit to see the Fighter Jets.
Getting a chance to meet the crew members who maintain the planes and seeing how much pride they took in coming to work every day was special. They lit up when they started telling us about the planes and how excited they were to work on an amazing piece of machinery every day. It was great to experience that energy and you could see how much respect they had for their pilots and fellow crew members.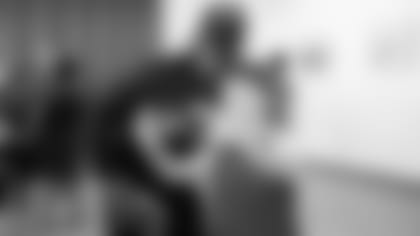 I grew up in Germany in a military family. Having my dad, who served for 32 years and is a Vietnam Veteran with a Purple Heart, as a role model and waking up with him every single day – with his uniform on at 4:30 a.m. and leaving the house at 5:00 a.m. – every single day for my entire life, never once complaining, just to see the pride he had was a big deal to me.
I wouldn't be where I am in my life without my sister, who served for 28 years with four deployments, and my dad being the ultimate role models and setting the high standards for my family. Discipline, structure and attention to detail were some of the values I learned from the military that also apply to the NFL and my everyday life.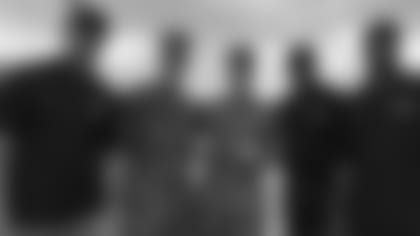 Growing up in Germany, it was interesting to see how much my parents always gave back. Not only serving the country, but also serving the troops. It was very important for my family to help our fellow service men and women.
I will do anything I can do to express my gratitude for what my family did and everyone around the world who makes the sacrifices they do to keep our freedoms safe. It was an honor to interact with the service members and their families in Japan and I'm thankful to the USO for hosting us on this tour.