Almost as soon as it began, the Jets' mandatory minicamp concluded with the last practice of camp and head coach Todd Bowles' wrapup remarks. With veterans ready to head off for parts known and unknown for the next five weeks (and rookies not far behind) before the start of training camp July 27, here are eight quotes Bowles left his players, reporters and fans with today:
What was his message to the team today?
"Stay in shape, come back healthy, don't be the guy getting into any trouble. Just come back ready to work."
Can he say what "the state of the Jets" is heading into training camp?
"They're relatively healthy. Obviously a year in the system, they have a better grasp of it, but you get a better feel in pads."
What injuries are most worrisome at this time?
"None at the moment. I think they'll all be pretty good, should ready to go by training camp, but we'll see. ... Devin [Smith] was out for the year, so when he goes out on the field, I'll believe it when I see it. Right now he's still rehabbing."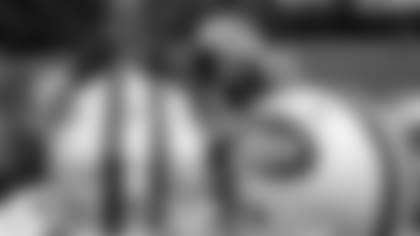 Any concern that Muhammad Wilkerson's contract situation could become a distraction?
"No. And me being a player, I think every player in the league thinks they're underpaid. It's just part of business. It's something that will work itself out."
If Ryan Fitzpatrick signs and reports, will there be a competition for No. 2 QB?
"With all due respect, I'm through talking about Fitz. I'm going to worry about the guys I have on the team. I think I've expressed and said everything about the quarterback that I'm going to say at this standpoint. And till we get to training camp and see what happens, I'm pretty much done talking about it."
What do you want to see from rookie QB Christian Hackenberg over the next five weeks?
"Just continue to study and get better at the system. He was hit with a lot in Phase 1, 2, 3 in OTAs and minicamp, I expect him to have a better grasp of it come training camp."
Have Breno Giacomini and Sheldon Richardson entered the punt return competition?
"They said Breno was a former tight end. Sheldon claims he returned punts. I don't know what league this was in. They ended practice a little bit early because they caught the ball."
Who wins tonight's Game 6 between the Cavaliers and the Warriors?
"Good question. If LeBron goes to the hole early, it's the Cavs. If not, it'll be Golden State."