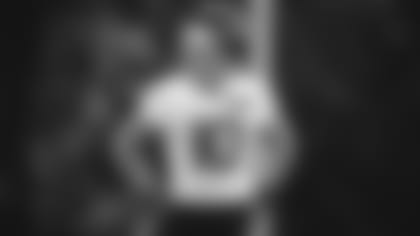 Jets WR Braxton Berrios joins this week's edition of The Official Jets Podcast powered by AWS. Berrios discusses going to the college he grew up rooting for, fashion and his first NFL touchdown.
Podcast highlights include:
2:49 – His love of coffee
4:20 – Growing up a Miami Hurricanes fan and following his childhood idols who went there
6:53 – His time at The U, his final game against Florida State
10:32 – Being a Valedictorian at Miami
12:20 – The first TD of his NFL career
13:50 – Learning from Jamison Crowder
17:00 – His post-career aspirations
19:52 – Who is the Jets' fashionista?
For all of the Official Jets Podcast episodes, click here.