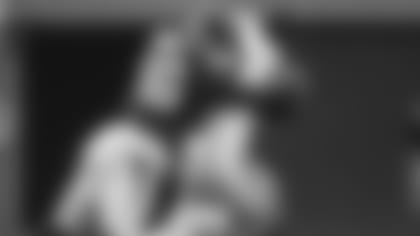 On this week's edition of The Official Jets Podcast powered by AWS, hosts Ethan Greenberg and Eric Allen discuss when the Jets have played on Thanksgiving, the team's performance against the Chargers and look around the NFL. Bart Scott also joined to preview Jets-Dolphins in Week 12. Podcast highlights include:
1:10 – Working Thanksgiving football games.
4:35 – The offense turning a page against the Patriots and Chargers
8:20 – Sam Darnold's injury status and how he could play with a healthy receiving corps.
10:17 – Look around the NFL.
20:23 – Jets-Dolphins preview with Bart Scott.
For all of the Official Jets Podcast episodes, click here.