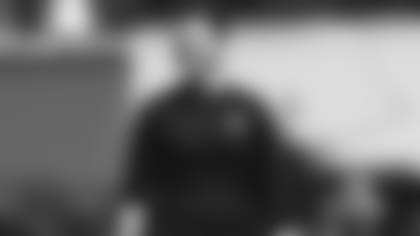 Host Eric Allen sits down with offensive coordinator Mike LaFleur to discuss the Senior Bowl coaching experience and its impact.
They talk about the nuances of putting a playbook together for the Senior Bowl and the advantages of coaching up top prospects leading to the NFL Draft (5:20).
LaFleur also talks about his family tree of coaches and his personal history of coaching (9:50).
Finally, LaFleur reflects on his first season as Jets offensive coordinator and his words to players heading into the offseason (30:30).