For some, being on stage is a terrifying thought. For others, it's a dream. For third-year Flight Crew member Samantha, the stage of MetLife Stadium is as exhilarating as it gets.
"Performing in front of 80,000 people — when will you ever get to do that again?" she said. "This is the biggest stage I'll ever be on in my life."
Samantha began dancing at age 2 in her hometown on Staten Island. She has a goal to parlay her experiences with the Flight Crew into a musical theater career.
"I've always loved Broadway," she said. "Even when I was little, I loved the fact that you can become a character."
At 21, Samantha already has already been dancing for 19 years. Although she has no professional acting experience, she has certainly been in front of a camera before.
"When I was younger, my dad was with me 24/7 and always had the video camera on me, taping everything I did. He would always say, 'Talk to your fans.' I was about 6 years old, hamming it up for the camera. It was great."
Samantha's love for performance has never wavered. She took dance and vocal courses all throughout her days at Moore Catholic High School, a performance arts school on Staten Island.
"When kids were taking gym or computer class, I was in dance class the whole time. I even took singing," she said. "I was a dance major and vocal minor in high school."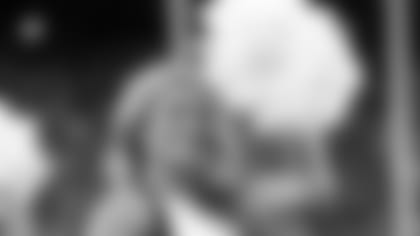 After graduation she knew she wanted to pursue a career in the performing arts, so she made the decision to skip college and went all-in.
"My mom really pushed me. She said, 'If you're not going to go to college, you have to take dance class and you have to audition.' " Samantha recalled. "She saw an advertisement for an audition for the Flight Crew and told me to try it. As soon as I went, I knew I really wanted it."
Three years later, Samantha is still a member of the Flight Crew, joining her teammates for each Jets home game at MetLife Stadium. Had it not been for the support of her parents, she might have taken a different path completely and would have missed out on the important lessons she has learned.
"Being on the Flight Crew, it definitely has made me more mature as a young woman," she said. "It has given me the courage to go out there and perform in front of so many people."
It's a far cry from playing to her father's videocam at home, but the rush is essentially the same. The audience is significantly larger, which adds to the thrill of performing.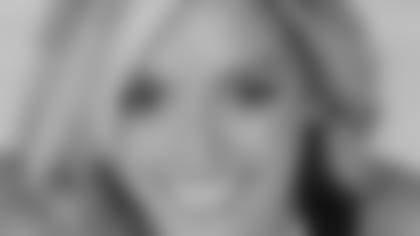 "Every game, just stepping out onto the field for pregame, looking up and seeing all the fans, taking in the moment, seeing everybody watching you, you feel so proud at that moment. You feel like you're a part of this team," she said. "Even if I do go on Broadway, there aren't going to be that many people."
With so much experience already under her belt, Samantha will continue to push hard toward her ambitions. For now, she is more than happy to be with the Flight Crew.
I'm having so much fun. It's the best job in the entire world."