Surprises come in all shapes and sizes, and every once in a while, they come in green and white.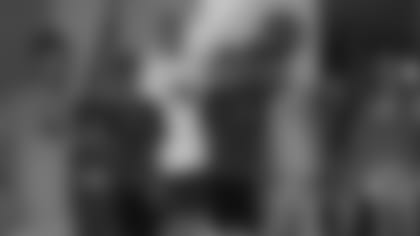 This past weekend Ryan Spadola, the undrafted free agent wide receiver who has made the Jets' active roster, gave one family a house call they will never forget.
"It was like Santa Claus came to my house," said Fran Nitti, mother of three.
The surprise came after an encounter at our 13th annual Kickoff Luncheon on Aug. 28. Nitti and Spadola spoke, swapped stories and, after realizing they were from neighboring towns, Spadola mentioned he would do his best to stop by over Labor Day weekend.
Nitti never thought the hometown hero would actually have time to come by the house. To Spadola, however, the visit was a welcomed perk after years of hard work.
Spadola grew up in Howell, N.J., a small township near the Jersey shore. He played football at Freehold Township High School, the same school Nitti's son, Robert, now attends.
"I was always the small-school guy," Spadola said.
The label has been challenging on his climb to the NFL, but now it's become something he's proud of.
"I was a kid before. I know what it was like," he said. "Now I'm in a situation where I can give back."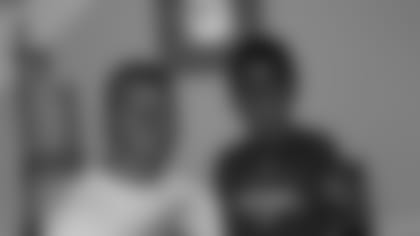 That's why he showed up on the Nittis' doorstep, to say thank you.
"When I first met them, they were speechless, kind of wide-eyed," Spadola said.
In no time, all seven kids, ranging from 8 years old to 20, were talking and spending time with their favorite player. For the kids, the football talk was enough, but for Mom, Spadola's words were about much more than Xs and Os.
"We've instilled the value of hard work in them," Nitti said, "but to hear it from a hero, that really drove it home."
Ryan Spadola's message was simple:
"No matter what, always stay confident in yourself. If you have a dream, chase after it."
In Freehold, that special delivery won't soon be forgotten.