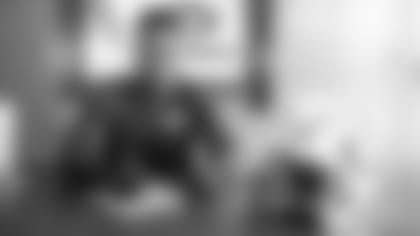 The Jets have signed rookie TE Chris Herndon, their fourth-round draft selection (No. 107 overall) in April's NFL Draft.
Head coach Todd Bowles said the Jets will take it slow with Herndon, who suffered a knee injury in Miami's final game and was limited in the offseason, as they try to get him ready for training camp. He was able to participate in some drills during the team's rookie minicamp.
The 6'4", 253-pound Herndon increased his production every year at Miami, hauling in 18, 28 and 40 receptions from 2015-17 and adding one, two and four scoring grabs respectively. His career collegiate totals included 40 games (26 starts), 86 receptions, 1,048 yards and seven TDs. Herndon became the 12th Miami player drafted by the Jets and first since linebackers Jonathan Vilma (Round 1) and Darrell McClover (Round 7) in 2004.
With OTAs set to begin Tuesday, the Jets now have five of their six-player draft class under contract.