Linebacker Darron Lee had an impressive preseason debut. The Jets' first-rounder totaled four tackles, one TFL, one sack, and he also managed to catch the attention of Todd Bowles. After the Green & White's 17-13 victory over the Jacksonville Jaguars, Bowles said the rookie "flashed" in the opener.
"I think Coach was being very generous at that point. I think I have a lot of stuff to work on," Lee said. "It was good just to get my feet wet in the NFL. I had a lot of fun. But at the end of the day, I still have a lot of work to do."
The Ohio State product says the easiest transition from college to the pros has been establishing a routine. Rhythm was not a problem for Lee at OSU, where he collected 146 total tackles, 11 sacks and 3 interceptions.
"The hardest part is dealing with guys who know the tricks and trades of the game. People who always have like a little trick up their sleeve," Lee said. "It's tough because I'll look at a play and be like, 'Oh, I have it easy,' but then this guy knows some old trick because he's a veteran."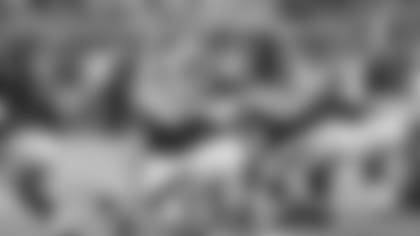 Lee is currently taking inside linebacker reps behind David Harris and Erin Henderson. The two veterans have been more than happy to show the 21-year-old the ropes.
"I'm learning how to play the run a lot better, defending the pass and other techniques," Lee said. "Just little subtle stuff to help me learn linebacking and the entire defense as a whole. They are a huge help with that and they're helping me day-by-day."
The former high school quarterback has quite a ways to go, but it's a good first step.
"Off to a good start," he said. "I need to work on my technique and conditioning, but off to a great start. I'm just going to keep building after that."