For as long as he can remember, Jets safety Rontez Miles has been doing two things — playing football and making music.
"My mother used to date a guy named Quincy and he actually had a friend who had a studio," Miles said. "He'd record music all the time and he would ask for input. I've been around it for years. Probably about the fifth or sixth grade is when I started rapping. I remember myself on a CD when I was in seventh grade and I was mesmerized."
You knew about the football, so let's focus on the music.
Think about this for a second: He's been rapping since he was in fifth grade. He's 28! When the Pittsburgh native first hopped on the mic, the No. 1 song on the Billboard Top 100 was "Believe" by Cher, "…Baby One More Time" and "Livin' La Vida Loca" were new and top movie releases included Tarzan, Toy Story 2, The Matrix and Star Wars: Episode I. Oh yeah, and Jets fan Adam Sandler starred in Big Daddy.
As you may imagine, Tez is more of an old school rap fan, which is why his favorite rapper is Jay-Z, but that doesn't mean he's closed-minded.
"I like Drake, Kendrick Lamar, J. Cole," Miles said. "I also like the new style of music like Migos, Lil Uzi Vert. I like it, but I'm more old school.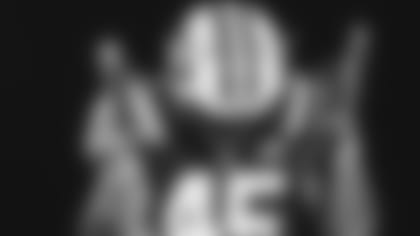 "I'm very versatile man. Rap, singing, up-tempo dancing music. It's more so about the song. I listen to all types of music. I have no certain type of music that I listen to, so however the beat makes me feel, I run with it. I'm always really hyper and it just does something to me spiritually. It wakes me up. It can give me life. It can make me sad, happy and love. Music doesn't hit everyone the same, but it really gives me life. I love it."
You may have seen some athletes try to launch a rap career such as Shaq, Damian Lillard and Iman Shumpert. But Tez means business. This offseason, the third-year player dropped a couple new music videos.
"I made music videos prior to this, but this time I actually had a professional shoot it. He actually shoots for Wiz Khalifa. I went to the top notch people to get some exposure."
Miles described music as his "second love," but separated his profession from his hobby. He records every video in the offseason even though the drop date may be during the NFL regular season.
"My next step is to just keep building even it comes from me having my own studio, producing beats or writing."
And coming soon to iTunes. Seriously.