Training camp is over, one final preseason tuneup against the Giants remains, and Darrelle Revis has proclaimed himself ready to rock on into his 10th NFL season and his eighth as cornerback and cornerstone of the Jets' defense.
"All the way leading up to this game, it's been fine," Revis told me about his wrist rehab and his camp in general after today's practice at the Atlantic Health Jets Training Center. "I didn't practice the whole training camp, but I got enough to where I think I'm fine, the coaches feel confident in where I'm at, and we're ready to rock and roll, basically."
Revis has given periodic updates to reporters about his wrist this month, but he wrapped up the whole process by saying today that the timeframe of surgery / rehab / Arizona conditioning / camp "worked really well for me."
"Yeah, I was a little rusty. I had to dust the cobwebs off a little bit," he said about the return of his trademark coverage techniques the past few weeks. "I did get fatigued a few times in my forearm and my wrist in trying to go out there and jam a little bit. But I knew over time that's what I needed, to get some contact in.
"Playing the corner position, it's all about rhythm and confidence. I just knew over time, when I continued to get the repetitions and also just was able to play bump-and-run, I would be fine, I would gradually get stronger and stronger out there."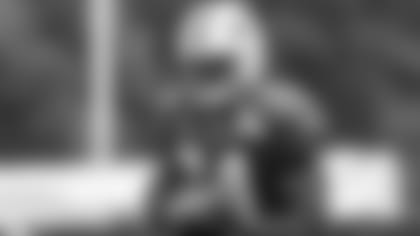 Reaching this part of the timeline is great timing, because Revis acknowledged he and his fellow DBs will get an excellent test from the Giants wide receivers, led by Odell Beckham Jr. and augmented by the anticipated return of Victor Cruz from his groin injury.
"You know what? The wide receiver position for the Giants is probably the best group of guys on their team skill-wise — they make plays," Revis said before giving a short scouting report on the two big names:
"Victor was the No. 1 guy a few years ago, and now he hasn't played ball in a while, so it's good to see him come back out there and actually be able to overcome all that he's overcome.
"And then you have 'the superstar,' " Revis said with a smile. "Odell, he's electric, he's fast, he has speed, quickness, elusiveness. He can take a slant 80 yards in the blink of an eye. So they definitely have some talent on the offensive side of the ball."
Revis also offered his appreciation on the rivalry aspect of the Jets-Giants game that a lot of players don't get into, saying, "We want the braggin' rights."
"We try to have fun with it, with the whole rivalry of the two organizations," he said. "But we do have respect, and I think it's respect on both ends. We just try to play a good game."
After a good game will come a game of rest in Philly. Then the rock music cranks up regular-season loud for the Bengals on Sept. 11. And No. 24 says he'll be ready.