The NFL's free agency period is still in its infancy, but Jets GM John Idzik and his football administration department have made a number of moves this March.
On March 5, there were a trio of cornerback transactions as both Ellis Lankster and Darrin Walls re-signed and former Chargers DB Johnny Patrick was claimed off waivers. After TE Jeff Cumberland re-upped on March 8, the Green & White cleared salary cap room to start the week with the releases of both CB Antonio Cromartie and WR Santonio Holmes. Kicker Nick Folk signed a multiyear agreement on March 11 and then things really heated up on the second day of the league year. New York's AFC representative took DL Leger Douzable off the market and then added some offensive pieces in RT Breno Giacomini and finally WR Eric Decker.
Multiple media reports had TE Brandon Pettigrew and CB Captain Munnerlyn scheduled to visit the Jets, but both players have since agreed to sign elsewhere. Meanwhile, the Green & White's cornerback of the past four seasons, Antonio Cromartie, is reportedly visiting the Arizona Cardinals.
What does the media think about all these moves?  And what is next?  Let's take a look at the Twitter universe.
Here is your 1st tweet...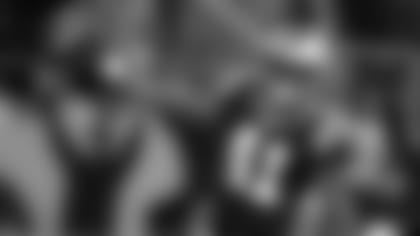 Jets are giving former Broncos WR Eric Decker a 5-year, $36.25M deal, including $15M gtd, per source. — Adam Schefter (@AdamSchefter) March 13, 2014
Interesting quote from Decker to Denver Post's @MikeKlis on talking to Mornhinweg about Geno: "He really believes in this kid." #Jets — Dennis Waszak Jr. (@DWAZ73) March 13, 2014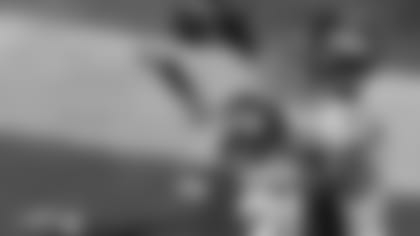 Jets lose QB Josh McCown to Bucs. Spoke to personnel guy who thinks he would've been great fit w/ Geno and Jets. Now focus on Vick. #Jets — Rich Cimini (@RichCimini) March 12, 2014
With Decker signing, #Jets could still draft a WR in first round. A group of Lee, Decker, Kerley, Nelson, Hill suddenly not too shabby. — Dennis Waszak Jr. (@DWAZ73) March 13, 2014
I stand by what I just tweeted - there was a scare period for Jets to cave with the NE angle, and Idzik would not, and he signed with NE. — Dan Leberfeld (@jetswhispers) March 13, 2014
Not surprisingly, @RapSheet said #Jets will target more than 1 WR (ie, Decker) called Packers FA WR James Jones a name to watch. — Kimberley A. Martin (@KMart_LI) March 12, 2014