While 335 selected invitees are preparing for the NFL Scouting Combine that begins Thursday in Indianapolis, they're not alone in their endeavors.
More than 2,000 additional hopefuls are doing similar things, at other venues, on different dates and in front of smaller audiences, thanks to the NFL Regional Combines. The goal of these combines, which started the week after Super Bowl XLVIII and continue through the end of March, is to catch players who might otherwise fall through the cracks.
They're held in 10 different locations throughout the U.S. with the most recent one happening in Florham Park, NJ, in the fieldhouse at the Atlantic Health Jets Training Center this past weekend.
"NFL teams have to focus on the top, top guys," regional combines director Steve Austin said, "but they know there are diamonds in the rough out there, and we've got to find them."
Although these regional combines have only been under the league's command since 2011, the foundation for them was put into place more than two decades prior, when Austin started the concept in 1989.
From the beginning, Austin has refrained from advertising to the general public, making the process a bit more selective than, say, allowing the bartender down the block to come on down, a la Invincible's Vince Papale. College coaches, seniors and agents are notified, and no more than 240 participants are allowed at each of the 10 regionals. From there, the goal is to advance to the Super Regional Combine, which this year will be held in Detroit on April 12-13.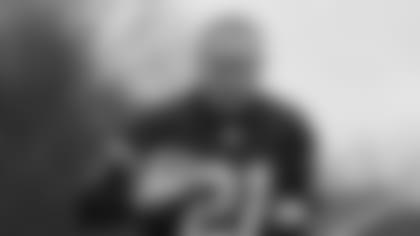 Two of the more than 150 such athletes hoping to make it to that next step and eventually onto an NFL roster at Florham Park were British native Alex Hoad (pictured to the right) and West Virginia University senior Douglas Rigg.
At 32 years old, Hoad's odds of latching on to one of 32 teams could be the longest of all the longshots, but that hasn't stopped him from flying across the pond to keep his dream alive.
"I've given it everything I have, and this will be my last realistic chance of making it as a professional," he said. "Ever since I found out that I'd be doing this a few months ago, I've been eating clean and training dirty, Rocky style."
Hoad first encountered "American football," as he apologetically called it, through his job as a sports reporter. While doing a feature on one of England's semi-professional football teams, he tried playing himself and immediately fell in love with the game. At 6'4", 255, the rugby flanker and former soccer goalkeeper was rather good at it and has been playing ever since.
Whether he himself makes it or not, he's hoping to at least spread awareness to other Europeans of this possible path toward the NFL.
"There's so much untapped talent in Europe," Hoad said. "Everyone wants a chance to show what they can do, and over in England, unless you do something crazy and it goes viral on YouTube, you're going to be overlooked because no one looks over there. Sometimes they're lucky enough to be brought over, but there are many more guys who are brilliant but will never get the chance to be seen."
In the case of West Virginia's Rigg, playing for a BCS school ensured that visibility and exposure were not issues. Staying healthy and on the field, however, proved to be problematic.
"I had a couple concussions this season and didn't have as good of a season as I wanted to," the inside linebacker explained.
Geno's Ex-Teammate at WVU Also Works Out
Rigg, from nearby Bloomfield, NJ, grew up a Jets fan. That loyalty grew even stronger when we selected his college teammate of three years, QB Geno Smith, in the second round of last year's draft.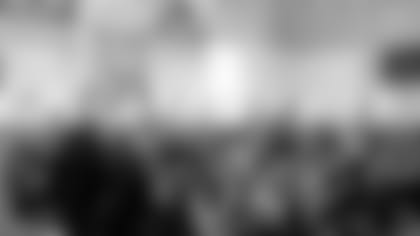 "I'm real close with Geno," he said. "I know the New York/New Jersey media can be a little tough, so I told him if he needs anything he can come to my house and my mom can cook him a meal."
Rigg last contacted Smith via text prior to our season finale against the Dolphins. "I knew the Jets were going to win," he said, "because Geno always plays so much better in Miami, where he's from."
Perhaps it won't be too long before Rigg will be lining up across from Smith and playing alongside fellow WVU alums CB Ellis Lankster and RB Darius Reynaud. But until then, all he can do is hope to catch the eyes of a few NFL personnel people.
Even very good athletes such as Hoad and Rigg have a very small chance of signing on with an NFL team — but it happens more often than you might think. Last season 29 players who had gone through a regional combine found themselves on NFL rosters in some capacity for Week 1 of the regular season.
Historically, some have even risen to stardom, such as four-time Super Bowl champion kicker Adam Vinatieri and even the great New York Jets WR Wayne Chrebet.
Austin recalled recognizing Chrebet's elite talent immediately.
"People were talking about his height [5'10"], but to me he was a natural-born slot receiver," Austin said. "He wasn't a burner, I think he ran a 4.58 or 4.52, but his change of direction and his ability to get in and out of breaks to create separation in his routes was just like no other. He had 14 balls thrown to him, he caught every one of them, and I'll bet 10 of them were horrible passes."
Most likely, the next Chrebet or Vinatieri was not in this building on Saturday or Sunday. But hey, you never know.