Thanksgiving is a time full of family, full of football and full of food. Full of lots of food if you happen to be one of the 53 men on the Jets roster. It just wouldn't be Thanksgiving without Devin Smith's aunties trying to replicate his late grandmother's candied yams, Brian Winters and his dad deep frying the turkey, and Wesley Johnson bringing his signature dish to the table. What Thanksgiving also means?
Damon "Snacks" Harrison's Turkey Tour is in full effect:
We took a moment to catch up with the guys around the locker room to get the Thanksgiving lowdown.
What is the one dish you can't be without on Thanksgiving?
Do you have any special plans this year?
Devin Smith: Since we don't have off, my mom, my dad, my brother and my girlfriend's mom will come down to my house.
Bringing with them, of course, little Tigger.
*Where can we find you while the meal is being prepared? *
Damon Harrison: Probably in front of the TV and periodically in and out of the kitchen taste testing.
Devin Smith: Me? I'm everywhere. Clown with everybody. Lighten the mood up a little bit.
Brian Winters: I do. My dad and I are usually in charge of the turkey. We do a deep fry. It's our thing.
Damon Harrison: I do a mean noodle. Ramen Noodle. And I usually help boil the water for the macaroni.
Wesley Johnson: They always make me cook one dish. I'd much rather not cook and I think they'd prefer me to not cook, but I'm always forced to make one dish.
Wesley Johnson: I always make something easy like the cranberry sauce, so I just have to empty out the can and serve it up.
What's the worst Thanksgiving food?
Wesley Johnson: Cranberry sauce.
Not for everybody, Boo. Not for everybody.
Sweet potato pie or pecan pie?
Damon Harrison: Pecan pie. If you know anything about me, you know to have me a – did you say PEE-can, it's pick-AHN – you know to have me a pecan pie on Thanksgiving. I love pecan pie. I have one right now on my table. I love it.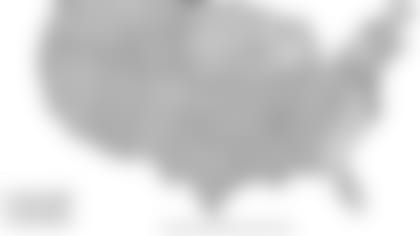 Favorite form of potatoes?
Brian Winters: I'm mashed. I'm a mashed guy.
Damon Harrison: I'm sorry … Not mashed, smothered. You ever have smothered potatoes? It's kind of like mashed potatoes, but it's not because it's smothered. It's awesome. Oh, and cornbread.
Brian Winters: Cornbread.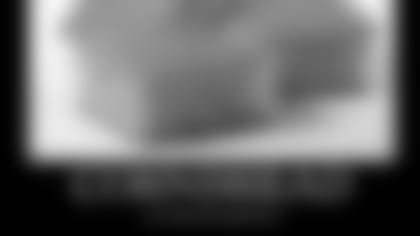 If you had to crash one of your teammates' Thanksgivings who would it be?
Brian Winters: Nick Mangold for sure.
Devin Smith: That's a good question. Probably Eric Decker. My girlfriend is a big fan of his wife and Eric is a cool guy.
Damon Harrison: Probably if I had to pick one … I couldn't pick one. Either have to be Brick or Mangold.
Favorite part of the turkey?
Wesley Johnson: Dark meat fan.
Do you prefer an early or late dinner?
Devin Smith: Early and late. We eat all day.
How many times will you eat on Thanksgiving?
Damon Harrison: Oh at least five. Normally when I wake up I have something to eat then I take a nap, eat something again, watch some TV, take another nap, eat again and then go by people's houses and eat.
Are you invited or do they know you're coming?
Damon Harrison: Oh, they know I'm coming.