The opinions, analysis and/or speculation expressed on newyorkjets.com represent those of individual authors, and unless quoted or clearly labeled as such, do not represent the opinions or policies of the New York Jets organization, front office staff, coaches and executives. Authors' views are formulated independently from any inside knowledge and/or conversations with Jets officials, including coaches and scouts, unless otherwise noted.
As it usually does, the Bat Phone has basically gone off the hook when it comes to the NFL Draft. With less than 12 hours before the first pick, the public smokescreens are in full effect, and the last-minute internal phonecalls and discussions are taking place as every front office executive prepares for every possible contingency once the clock starts running.
The truth is, while we've all been hearing rumors and predictions all week, the real decision makers are not talking these days. The proverbial bunker mode has set in. With that in mind, we'll go through some of the things we're hearing and provide our own reaction.
Houston: The owners of the first overall selection have put out the shingle that they are open for business, willing to talk trade with teams presenting serious offers. While the word is out that LB Khalil Mack or one of the top QBs could be in play, the belief is that the Texans view DE Jadeveon Clowney as the top prospect in this draft.
We don't believe Houston will find a trade partner because there isn't a 1000% guy in this draft. There are questions about Clowney's motor, Mack's level of competition, all kinds of questions about each of the QB prospects. No one will be willing to give away picks for a guy who isn't Andrew Luck or Peyton Manning.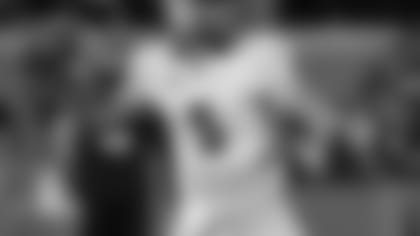 Speaking of QBs, word is that Blake Bortles is the Texans' top pick among this year's class. Bill O'Brien and Bortles' UCF coach, George O'Leary, have a close relationship and coaching history, O'Brien got a first-hand look as he watched Bortles tear up his Penn State team last fall, and given the coach's experience with Tom Brady, Bortles' measurables and skill set are the best fit for the O'Brien offense. He also has experience in a pro-style offense.
If they do get a trade partner, they could ideally move as far down as the No. 7 pick to take Bortles ahead of the Vikings, who could be the next team in line for his services.
St. Louis: The more likely trade prospects lie here as the Rams' many needs and multiple first-round picks make them a threat to draft just about any one of the top players in this draft. Their courtship of Johnny Football last weekend will force teams like Cleveland to consider trading up, and their O-line needs could force Atlanta's hand in trade discussions depending on who they like of the top tackles. Any number of teams could be interested in moving up to select WR Sammy Watkins or Mack, and if Clowney somehow isn't the first selection, the phones will light up in St. Louis.
As for the Manziel–to–St. Louis rumors, they aren't completely out of line. Word is Johnny Manziel had a great visit with the Rams, handling the workout and the whiteboard session extremely well. HC Jeff Fisher's son played at Auburn, so the coach has also seen plenty of game action on Manziel. It's not out of the question. Bradford is no doubt a talented signalcaller, but his contract is coming up, his injury history has to be concerning to Fisher, and he has to show more consistency in his performance.
With that being said, we think this is all a ploy by the Rams to try and generate trade interest that will allow them to maximize their current position. None of the top QB prospects are among the top 10 players on our board. If that's the case in St. Louis, the more QB buzz they generate, the more good players end up dropping to them at No. 13, which may be their ultimate goal. It's a win/win for the Rams, but make no mistake, their first choice is to trade down and acquire additional picks.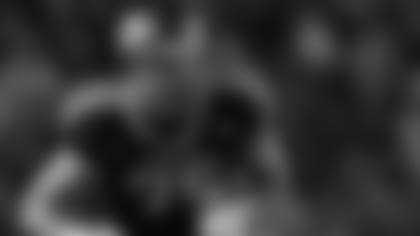 When it comes to the O-linemen, don't forget that Fisher has a long-running relationship with the Matthews family (Jake Matthews' dad, Bruce, played for Fisher). Jake is ready to play right away and can play anywhere on the line. Remember, Fisher also knows the Auburn program well, so he's also well-versed on the skillset of Greg Robinson, who has drawn comparisons to Hall of Famer Willie Roaf. The Rams are going to get two good players at positions of need, no matter what happens. They can go as low as No. 6 and still get one of the top OT prospects, which is their top need, and still have another good player drop to them at No. 13.
Jacksonville: Rumors are centering on the Jags selecting either Watkins or Mack. There has also been talk of Manziel, but having a good feel for the philosophy of GM Dave Caldwell and HC Gus Bradley, we don't believe a QB is in the picture for Jacksonville in Round 1, at least not at No. 3. They could trade back up into the bottom of Round 1 to get a QB, but all indications are that they are more likely to go defense or offensive line. This team is being built to run the ball and play defense.
We're hearing that the Jags haven't received a single call for trade discussions to this point, but that could come once the draft has started, depending on who is taken with the first two picks. Ultimately, while Watkins is an explosive talent, so is Mack, and his versatility and production will make him an ideal fit for the LEO end position in Bradley's defense, a critical position to make that scheme work. Remember, it's defense first in Jacksonville these days.
Cleveland: It seems the owner wants Johnny Manziel. GM Ray Farmer may want him, too. Make no mistake: Weather will be a factor in the QB decision in Cleveland. But just as important as arm strength is hand size. Manziel measures up well in both areas. But while Manziel will likely bring competitiveness, playmaking ability and excitement to a perennially moribund Browns franchise, you have to completely change your offensive philosophy to fit his skillset, and his improv style will have to change or he will risk injury at the next level. That's akin to asking a kid to keep his hand out of an open cookie jar. At the end of the day, whoever picks Manziel has to expect that he's not going to play more than 12-14 games a season.
We'll say it again, though. We don't think ANY of these QBs will go in the top 10. Manziel has plenty of positives, and while the rookie salary cap limits the financial risk these days, if you miss at No. 4, you put your franchise in a significant hole. Are you absolutely sure Manziel is the guy to take the franchise and put it on his shoulders? We're not.
Quarterbacks: To reiterate our point on the QBs, word out of Oakland and Minnesota, two places where QB is atop the team needs chart, the decision makers like the QBs in this draft, but they are not completely enamored of them. The common theme there and among many scouts is that this class is more in line with the Blaine Gabberts and Christian Ponders than the Luck-Griffin-Wilson stock. Many teams also seem to feel that the grades on the second-tier QBs are close enough to the top prospects that they can wait until Round 2, and maybe even Round 3, to get similar players.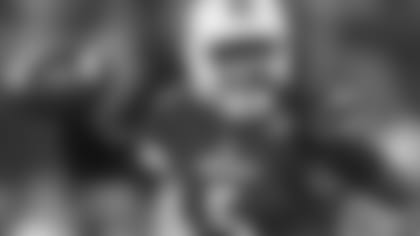 None of the current class is ready to play right away. So why go early? Teams are using the QB hysteria to generate potential trade value, but most of it is smokescreen. Cincinnati has been linked to Louisville's Teddy Bridgewater at the end of Round 1. But they select two picks ahead of Cleveland at No. 23 and are likely trying to drum up trade interest to get the Browns to move.
While most teams did not downgrade Bridgewater purely on his pro day performance, it did force teams to go back to the tape, and when they did, they found cut-ups that reinforced those poor pro day results. We're expecting the QB run to start no sooner than the 11th pick at best, but players like Bridgewater and others could absolutely fall to the end of Round 1 or beginning of Round 2.
Atlanta: There is a lot of buzz about the Falcons trading up, possibly for a pass rusher like Clowney, or for one of the top OTs. Atlanta is a team, despite its poor showing in 2013, that could be one or two players away from a big bounceback season.
Tampa Bay: The Buccaneers are candidates to move down in the first round. New HC Lovie Smith is looking to seriously retool this roster, and while some feel QB and WR top their list of needs, members of the Bucs hierarchy actually feel as if they found their version of Rich Gannon in Josh McCown. There are plenty of WRs available at good value in Rounds 2 and 3, and Lovie is all about that Tampa-2 defense.
If the Bucs have to pick at No. 7, don't be surprised to see them select Pitt DT Aaron Donald. He's a perfect fit for the 3-technique in that scheme. Tony Dungy has said that other than QB, there was no more important position on the team than the 3-technique.
Buffalo: The Bills have been rumored to be interested in moving up as high as the No. 1 pick. But they could have three players to choose from at No. 9 that would address major needs, which makes them a candidate to trade down. They could certainly use the extra picks to build that roster.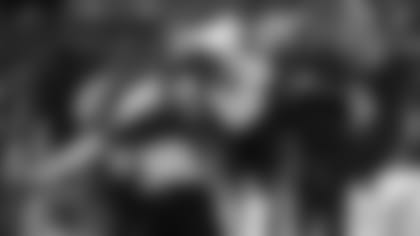 Detroit: This week's announcement that CB Chris Houston will need surgery pushes an already major need to critical status for the Lions. This is bad news for the Jets, who could be interested in a player like Michigan State CB Darqueze Dennard. He's a perfect fit for Rex Ryan's defense and could fill a critical role. But like Ryan, Lions HC Jim Caldwell likes physical corners who can tackle and press at the LOS. Dennard just moved up the board.
As for rumors about a potential trade for Ndamukong Suh ….not true.
Notes: The Bears and Cowboys are both in the market for defensive linemen. Aaron Donald could be gone early, so expect Florida State's Timmy Jernigan to get pushed up the board a bit. Others who could be in play are DT Louis Nix, DT Stephon Tuitt, and maybe even DE Dee Ford. … The Steelers don't have a third-round pick, so they don't have ammunition to move up, but they could be willing trade partners if an opportunity arises to move down. They pick three selections ahead of the Jets, so that will be a spot John Idzik and company will have to keep an eye on.
The Chiefs and Eagles, like the Jets, are in the market for a WR, but KC doesn't have a second-round pick, so they will be more eager to move down and gain that pick back, and Philly only has six picks. However, if the run on WRs starts early, the Jets, with extra picks at their disposal, may have to be ready to move up to get a WR or one of the top corners. … Most teams have 17-18 players with first-round grades. For that reason, the Jets could still be in a position to get a good player where they currently sit. Picks 10-15 will be important to watch as they will likely determine how the first round plays out for the Jets.