Veteran RB Khiry Robinson is going to give it another try for the Jets. The four-year veteran, who broke his leg twice in 2016 and was waived in March, is among the 39 tryout players who are expected to participate at rookie minicamp this weekend.
After three years with the Saints, the 6'0", 220-pound Robinson signed with the Jets in March of 2016. He rehabbed a broken leg in the offseason and then reinjured the leg vs. the Eagles in the preseason and was waived injured on Sep. 4. He re-signed with the Jets on Dec. 7 and rushed for 22 yards against the Patriots before suffering another reinjury. In 29 career games, Robinson has rushed for 788 yards while averaging 4.1 yards a carry and he has registered eight touchdowns on the ground.
The Jets will have three tryout quarterbacks taking snaps at this weekend's camp. McLeod Bethel-Thompson is a well-traveled  28-year-old who has had multiple stints with the Dolphins, the 49ers, the Vikings and the Eagles. He also has spent some time with the Patriots and the San Jose SaberCats of Arena Football and the Sacramento Mountain Lions of the United Football League. The 6'1'", 218-pound Dane Evans threw for 11,680 yards and 84 touchdowns at Tulsa. After transferring from LSU, Anthony Jennings completed 59.8 percent of his passes for Louisiana-Lafayette last season, throwing for 2,178 yards with 11 touchdowns and 13 interceptions. He also ran for 341 yards and nine touchdowns.
First-year punter Ben Turk, a Notre Dame product, is the nephew of three-time Pro Bowler Matt Turk. The latter punted for the Jets in 2002, averaging 41 yards on his 63 punts.
The full list of tryout players by positional group:
Quarterbacks
McLeod Bethel-Thompson (6'3", 230), Sacramento
Dane Evans (6'1", 218), Tulsa
Anthony Jennings (6'2", 231), Louisiana-Lafayette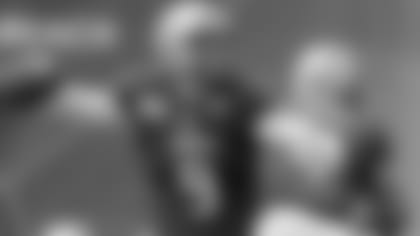 Running Back
Zach Bauman (5'10", 200), Northern Arizona: First player in Lumberjacks history to rush for 4,000 and 5,000 career yards.
Shaq Cooper (5'10", 190), Fort Hays State: Dual threat out of the backfield, ran for 1,441 yards and nine touchdowns as a redshirt sophomore and then had 420 receiving yards and six touchdowns in 2016.
Teriyon Gipson (5'8", 182), New Mexico: Rushed for 1,269 yards and 13 touchdowns his senior season.
Khiry Robinson (6'0", 220), West Texas A&M
Darius Victor (5'8", 210), Towson: Toe injury limited Victor to four games his senior year, but he still rushed for more than 3,300 yards at Towson.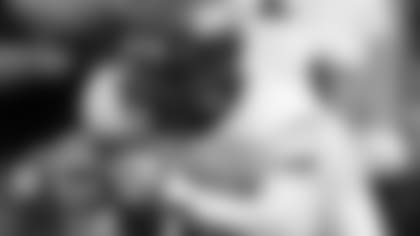 Wide Receiver
Fred Brown(6'0", 175), Mississippi State: He was expected to start for the Bulldogs in 2016 after posting 412 yards and three touchdowns on 27 catches, but was dismissed from the school.
Rashard Davis (5'9", 180), James Madison: Versatile player, who had nine receiving TDs last season, did a little bit of everything in college as he lined up at quarterback and returned kicks as well.
Anthony DiMarsico (5'11", 175), William Paterson: Jack of all trades as he lined up at QB and WR, and has 493 career rushing yards as well.
Keevan Lucas (5'10", 198), Tulsa: First-team All-AAC as a senior, hauled in 81 receptions for 1,180 yards and a career-high 15 touchdowns.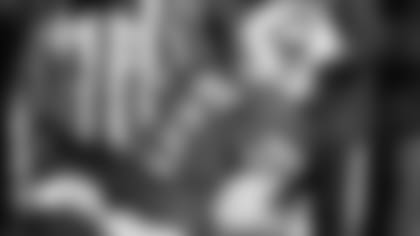 Offensive Line
Chris Bordelon (6'6", 315), Nicholls State: After sitting out the 2015 season, Bordelon started all 12 games at LT and was aa All-Southland honorable mention.
Ben Braden (6'6", 329), Michigan: Two-year starter stayed on the left side as a fifth-year senior, starting four games at LG and making seven starts at LT.
Darrell Brown (6'4", 305), Louisiana Tech: Started all 13 games at LT in 2015 and was named to second-team All-Conference USA.
Barrett Gouger (6'4", 308), Vanderbilt: Became the Commodores' full-time center last year after predominantly lining up at RG in 2015.
Brandon Greene (6'5", 295), Alabama: Appeared in all 15 contests last season, working up front and on special teams.
Kevin Kenton (6'2", 300), Tennessee State: Played RG last season as the Pirates were the top scoring team in the OVC and averaged 415.1 yards per game.
Amadou Konte (6'6", 310), Benedictine: Big offensive tackle from Senegal participated in the Panthers' rookie minicamp last year.
Kevin Malloy (6'5", 280), Albany: East Northport, NY native helped lead John. H. Glenn HS to two championships on Long Island.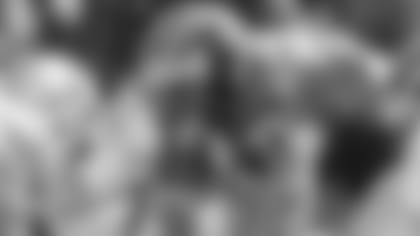 Tight End
Tyler Scalzi (6'4", 238), Texas Tech: Played TE/FB for the Red Raiders and held multiple special teams roles.
Jack Tabb (6'3", 250), North Carolina: Red Bank, NJ native attended Red Bank Catholic HS. In his senior season at UNC, Tabb caught 21 passes for the Tar Heels with two receiving touchdowns.
Hunter Thurley (6'4", 249), Mississippi: Appeared in five games in two seasons, racking up 78 yards on four catches.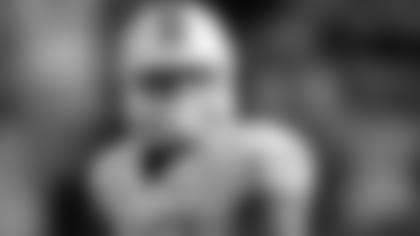 Defensive Line
Robert Bain (6'3", 305), Illinois: Started six games at defensive tackle last season and was named Academic All-Big Ten for a fourth time.
Jeremy Faulk (6'2", 295), Garden City CC: During his pro day, Faulk benched 33 reps of 225 pounds and vertical jumped 31.5 inches.
Shalom Ogbonda (6'4", 290), Florida Atlantic: Born in London, England, Ogbonda appeared in 46 contests at FAU.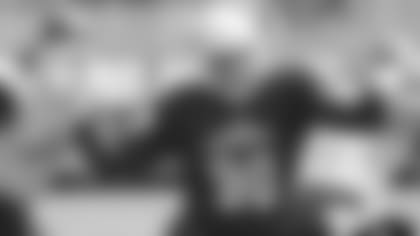 Linebacker
Jareid Combs (6'3", 258), North Texas: Following a transfer from Iowa Central Community College, Combs was a two-year starter for the Mean Green.
Rashad Dillard (6'1", 255), Troy: Sun Belt Conference's Defensive Player of the Year had 7.5 sacks in 2016 and eight QB hurries.
Jevaris Jones (6'1", 228), Shorter: Tallied 106 tackles last season with 16 coming behind the line of scrimmage. He racked up 6.5 sacks and also ranked sixth in DII with four forced fumbles.
Ja'Boree Poole (6'2", 250) Southern Mississippi: Sacked fellow Jets tryout Anthony Jennings three times in the first half of the New Orleans Bowl.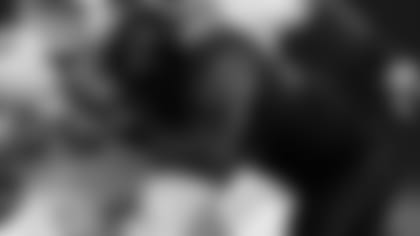 Cornerback
Donovan Stark (6'0", 180), Kansas State: Started 31 career games for the Wildcats. Lined up mostly at nickel last year, hauling in three interceptions.
Mark Thomas (6'1", 205), Southern Connecticut: In his only season with the Owls, Thomas played receiver and caught 19 passes for 230 yards.
Safety
Jordan Bowman (6'0", 210), California (PA): Had 15 tackles for loss, 26 passes defended and three fumble recoveries in 44 games.
Kivon Coman (6'3", 195), Mississippi State: Appeared in 49 games with 23 starts, recording three interceptions, 188 tackles and 15 passes defended.
Dylan Haines (6'1", 200), Texas: Five-year safety who appeared in 35 games, finishing with 175 tackles, 12 interceptions and 12 passes defended.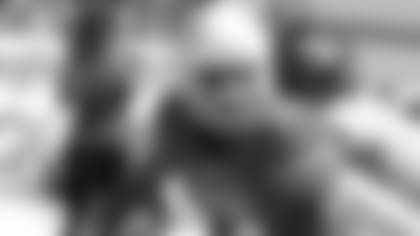 Punter
Toby Baker (6'3", 215), Arkansas: Averaged 43.0 yards per punt for the Razorbacks and had a punt of 50 or more yards in 15 games.
Eric Keena (6'2", 175), North Texas: Averaged 43.7 yards per punt for the Mean Green and placed 21 inside the 20.
Ben Turk (5'11", 186), Notre Dame: Had 23 50 yard punts for the Irish and landed 67 inside the 20.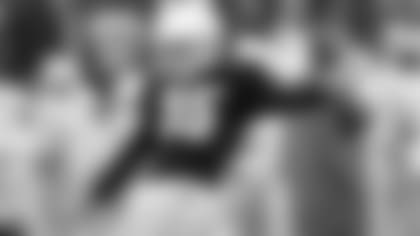 Long Snapper
Cole Mazza (6'2", 235), Alabama: Four-year starter was perfect on all his snaps at 'Bama.